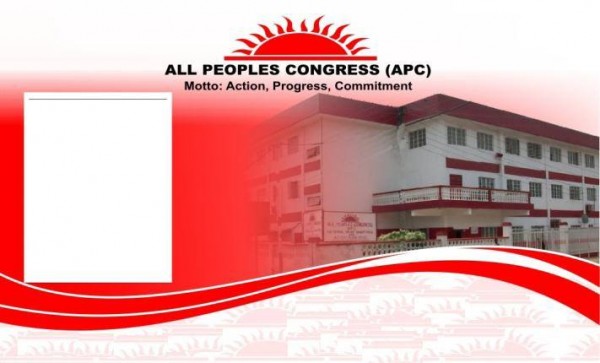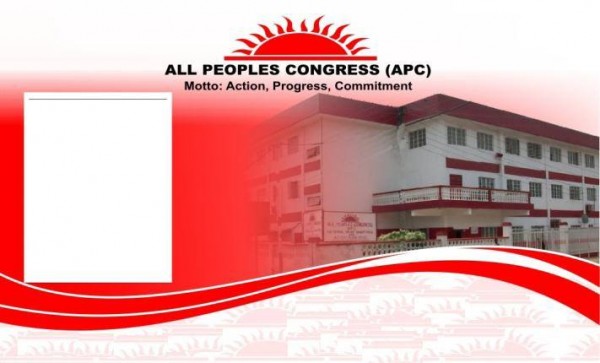 My brothers and sisters politics is a dirty game. My advice to all diasporans as well as home-based brothers and sisters is, let us all just keep calm and avoid the unnecessary cynical statements that may create tension amongst families, friends and colleagues. The dual citizenship saga came up at a crucial time when the opposition parties are clandestinely planning to oust APC by massive petitions, should APC win the March 2018 elections. The law was in existence all these years but oversighted by both the Kabba and Koroma regimes, only to be ignited by this wave of Coalition Movements as a last resort to unseat the APC with technical knock-out punches.
I believe it has never been the intention of APC to ignore diadporans or relegate them to a ststus of persona non-grata in the party. In our local parlance, we often say, " Nar sontin make monkey eat peppeh".
It's not a pleasant pill to swallow, but I am sure the APC party leaders have no other options but to adopt those painful, but necessary, measures to save the party from last- minute chaos and embarrassment, by doing what they did.
My question to any diasporan, or as we now refer to them as "2 sim": would you prefer to be eliminated now and save your money and energy, go back and continue to hustle, or receive the APC symbol, spend all your life savings, and win the election only to be petitioned by the opposition and lose your parliamentary seat?
There is a new political dispensation sweeping across Africa. We have seen the nullification of elections results in Kenya, the peaceful unseating of a dictator in Zimbabwe, a soccer superstar winning a presidential election in next-door Liberia; etc.
We must be very mindful of the fact that Africa is now coming of age in the global political arena. And APC, being the longest ruling party in Sierra Leone, must wake up and be prepared to stay afloat of those sweeping political tide waves sweeping accross our continent.
Diasporans always have a role to play in the socio-economic development of mama Salone, whether in politics or not. The current home-based "1 sim" political favorites also now have a moral responsibility to amend that clause in the constitution that has eliminated dual citizens, once the next govetnment is seated.
To me ,this is not the end of the road for those diasporans who were not favored by this unexpected turn of political events. If you love your country, as I do, then stop using this dual citizenship brouhaha to instigate propaganda or hate mongering during this elections. Lets continue to campaign for our respective party and Flagbearers.
The law is currently affecting every party registered for this elections. As I type, the KKY camp is busy putting their acts together to have KKY's USA citizenship officially denounced in a timely manner.
It seems APC is the only party that is blowing the whole issue out of proportionnproportion, to the extent of creating more tensions and discord among the "Tolongbo" friends and family circles.
"1sim" or "2 sim", we are still Sierra Leonesns to a large extent, and hopefully true and bonafide APCiers . Let us continue to do our best, and in our own little ways, to move this country forward . TOLONGBO.
God bless us all.
©Idriss Mansaray