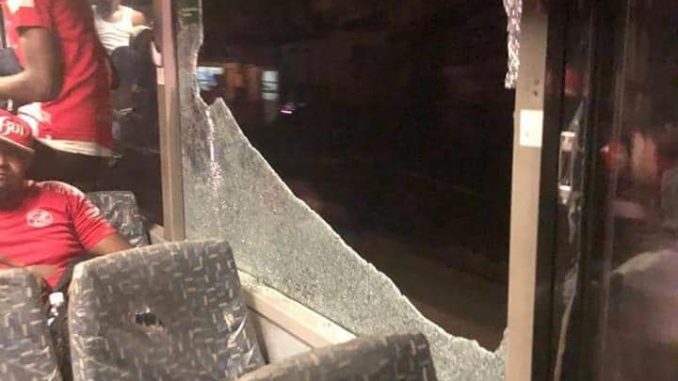 By Idrissa Salaam Conteh
What was supposed to be an exciting and very entertaining match between East End Lions the Killers of Freetown and Kambui Eagles of Kenema ended in violence this afternoon in Kenema.
Kambui Eagles were leading 1-0.
The chaos started after Lions scored an equalizer, which was disallowed by the referee.
Stones, bottles, sticks and other flying objects were launched against EE Lions players and their supporters. Several EE Lions players and their supporters were seriously injured. The EE Lions bus was damaged with stones.
The New Direction has been struggling to curb lawlessness and violence in the country since it came to power two years ago but with very little success.