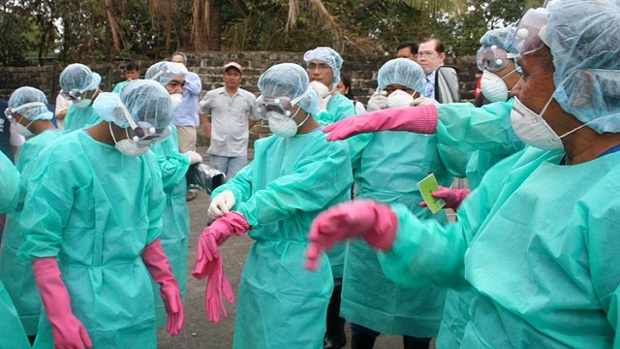 Ministry of Health and Sanitation

Ebola outbreak update: As of today, 23rd July 2014, we have 108 cumulative number of survivors, 427 confirmed Ebola cases and 144 Ebola confirmed deaths. 65 patients are currently admitted at the Ebola treatment centers in Kenema and Kailahun.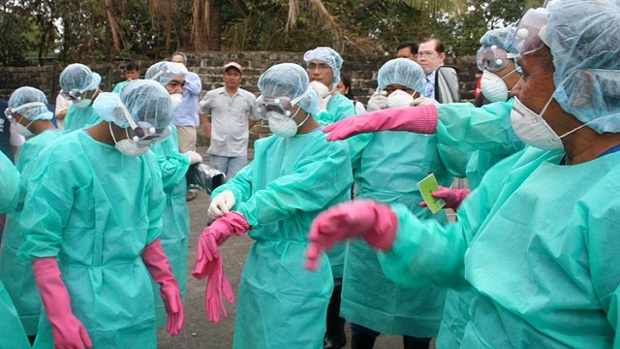 The Ministry of Health & Sanitization and the World Health Organization have established a dedicated Ebola Emergency Operations Center (EOC) at the WHO Country Office in Freetown. The EOC is co-Directed by the Minister of Health, Ms. Miata Kargbo and the WHO Representative for Sierra Leone, Dr. Jacob Mufunda and consists of leaders and partners involved in our fight against Ebola.

The EOC will serve as the Sierra Leone National Central Command and Control Center for Outbreak Response activities and meets every day. The EOC members under the leadership of the Honourable Minister of Health and Sanitation unanimously decided at the July 22nd 2014 meeting that the following actions be effected immediately:

• That all new confirmed cases be admitted at the Treatment Center in Kailahun whiles the Ministry and its partners work on relocating the Treatment Center in Kenema out of the Kenema Government Hospital Premise to another location as requested by health workers and the people of Kenema

• The existing patients at the treatment center in Kenema continue to be cared for at that center with enhanced Infection Prevention Control and nursing care

• More health personnel be trained in Infection Prevention Control and nursing care

• Tulane University to stop Ebola testing during the current Ebola outbreak

• Center for Disease Control (CDC) to officially send their findings and recommendations from the assessment of the laboratory and treatment center in Kenema

• The Ministry of Health and Sanitation to proceed with the procurement of three vehicles currently in country for contact tracing and surveillance

The EOC wishes the general public and all partners working in the healthcare sector to know that Dr. Shiekh Umar Khan is still alive and responding to treatment contrary to social media report of his demise.