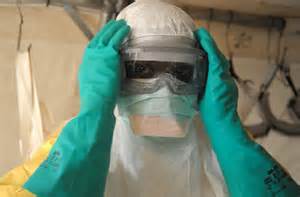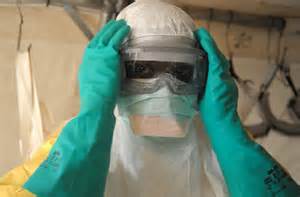 EBOLA OUTBREAK UPDATES—September 2, 2014
Total Survived and Released Patients = 251
New Confirmed cases = 9, as follows:
Kailahun = 1, Kenema = 0, Kono = 0
Bombali = 0, Kambia = 0 Koinadugu = 0, Port Loko = 0, Tonkolili = 0
Bo = 1, Bonthe = 0, Moyamba = 0, Pujehun = 0
Western Area Urban = 3, Western Area Rural = 4
Cumulative confirmed deaths = 396
Cumulative confirmed cases = 1,115, as follows:
Kailahun = 470, Kenema = 356, Kono =4
Bombali =44, Kambia =1, Koinadugu =0, Port Loko =70, Tonkolili = 16
Bo = 51, Bonthe = 1, Moyamba = 9, Pujehun = 7
Western Urban = 54, Western Rural = 32
Probable cases = 37
Probable deaths = 37
Suspected cases = 74
Suspected deaths = 11  IMPORTANT NOTE:
Koinadugu still remains the only district that has not registered confirmed cases of Ebola in Sierra Leone
IMPORTANT NOTE!
The World Health Organization (WHO) has donated a Toyota Hilux to the Ministry of Health and Sanitation for improved coordination of Ebola response activities. GOAL (Non-Governmental Organization) operating in Sierra Leone has also donated a pickup vehicle to the Western Area
District Health Management Team (DHMT) to assist with burial activities in the Western Area
The EOC wishes the general public to know that the Call Centre has been upgraded with computers and call centre software for effective coordination and management of concerns from the public. The public is hereby informed that the operators at the centre are currently been trained on the use of this new software, which may result in the reduction of the number of calls received at the centre. The public is however, encouraged to call the 117 toll free line as it will continue to operate on the 24 hour basis despite the training and upgrade.
The EOC has also noticed that more than half the calls received by Call centre operators daily are prank calls from the general public. EOC wishes to remind the public that phones numbers from the public show on the caller ID and every number is captured and stored. All telephone numbers from prank callers will be handed over to the police from now on for investigation and prosecution. The general public is therefore advised to desist from making calls to the call centre that are not Ebola or health related
IMPORTANT NOTE
Ebola Emergency Account Details:
Account Number (Leones): 003001118285030109
Account Number (USD): 003001014138030145
The Ebola Emergency Account is audited by Chartered Accountants from the KPMG Accounting and Auditing Firm at the Emergency Operations Centre (EOC)
All Cash Donations are deposited at the Ebola Emergency Account managed by the EOC, and kind donations (Medicines, Equipment, Supplies, etc.) are held at the Government Medical logistics stores, Freetown, by the Ebola Logistics team, for processing, storage and equitable distribution as required throughout the country.
The Ebola Viral Situation Report, Ministry of Health and Sanitation
For more information, please contact:District level:  District Health Management Team                         E.mail: dpcsurveillance@gmail.com                         Mobile: 117 (Toll free)
 
                         Website: www.health.gov.sl
National level: Directorate of Disease Prevention and Control,