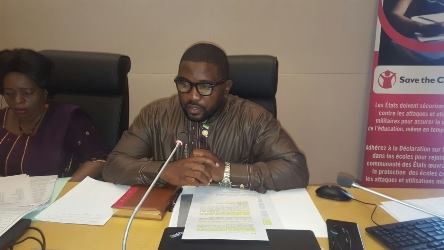 …Ambassador Ismael Koroma
By Abdul Karim Koroma
Sierra Leone's Ambassador and Deputy Permanent Representative to the African Union and the United Nations Economic Commission for Africa, Ismael Koroma has told Member States of the African Union, including International Organizations and Partners in Ethiopia that the only way out of the current predicament confronting development in Africa; is for the continent to invest on education and ensure sustainable quality educated and skilled human resource capacity on the continent which will also serve as a major foundation for the success of the African Union Agenda 2063.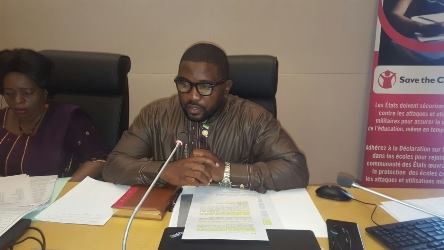 Ambassador Koroma was among three other distinguished panelists: H.E Mrs. Leila Zerrougui, Special Representative of the UN Secretary General for Children and Armed Conflict; Mr. Daniel Bekele, Executive Director of Human Right Watch-African Division; and Mr. Michael Yaw Lumor, Advocacy Advisor of Save the Children International. All of them delivered specific papers on the theme: "Protecting education from attack in Africa: challenges and promising initiatives'' organized by Save the Children and the Global Coalition to Protect Education from Attack , at the Headquarters of the African Union Commission in Addis Ababa on Monday 9th May, 2016.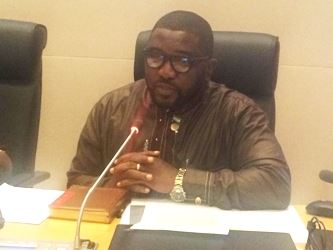 In his brilliant presentation titled "The Safe School Declaration'', Ambassador Koroma stressed that the impact of armed conflict on education has created a serious humanitarian, social as well as developmental challenges for young people, teachers and educational authorities on the continent. He said nowadays educational facilities are being frequently selected and destroyed as soft targets during armed conflicts, while students, teachers and school authorities suffer the brunt of such atrocities. He argued that it was the prime responsibilities of all governing authorities in Africa to protect the right to education; thus protecting the sanctity of educational facilities and the lives of students, teachers and school authorities.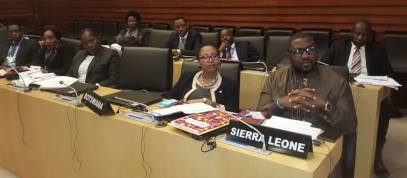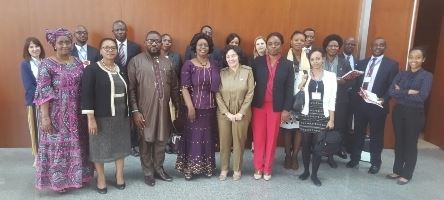 He praised the Government of Sierra Leone for its commitment to safeguard and promote education following the country's civil conflict which devastated its educational sector, as well as one of the fifteen Member States of the African Union which have endorsed the safe school declaration. He lamented some of the stories of young people who were recruited as child soldiers during the conflict in Sierra Leone and highlighted some of the major steps the government took to reintegrate those young people back into the society through education and the difficulties to handle the long-term consequences. Ambassador Koroma encouraged other Member States of the African Union to endorse and implement the said declaration; stating that the declaration "describes the immediate and long-term consequences of attacks on students, teachers, schools, universities and the military use of schools and universities during armed conflict''.
Ambassador Ismael Koroma was a Media and Communication Lecturer at the Department of Mass Communication, Fourah Bay College, University of Sierra Leone, before his appointment as Ambassador and Deputy Permanent Representative to the African Union and the United Nations Economic Commission for Africa.