The Homecoming Festival Commenced Yesterday. A group of Americans who have traced their roots to Sierra Leone through their DNA touched down the Lungi International Airport on Tuesday 23rd April, 2019
They were received with pump and pergeantry in a traditional Sierra Leonean style courtesy of the Government of Sierra Leone through the stewardship of the Honourable Minister of Tourism and Cultural Affairs, Dr. Memunatu Pratt.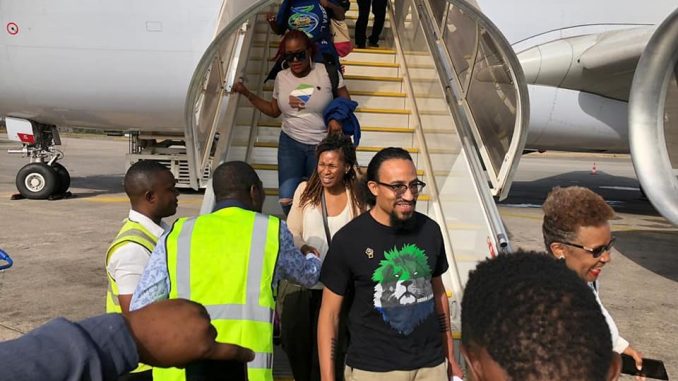 The Minister was foresighted to set up a Meeting at the ITB in Berlin – Germany with the Outbound Tour Operator (Man's Travel) owned by a US based Sierra Leonean Eugenia Chinsman who was unavailably absent but was represented by Grace Macauley who runs the Grace Macauley show in London.
The National Tourist Board and the Inbound Tour Tourism Is Life Tours were in attendance during the planning.
The group visited the immigration department to start the formalities of becoming Sierra Leoneans. They were taken on a City tour and they visited the the iconic Cotton tree where the 1st set of free slaves (the Black Poors) that returned to Sierra Leone visited in May 1787.
It was a very emotional scene as the oldest woman in the group Prof. Wanda Cousar poured libations, offered prayers and make vows to support the country one way or another.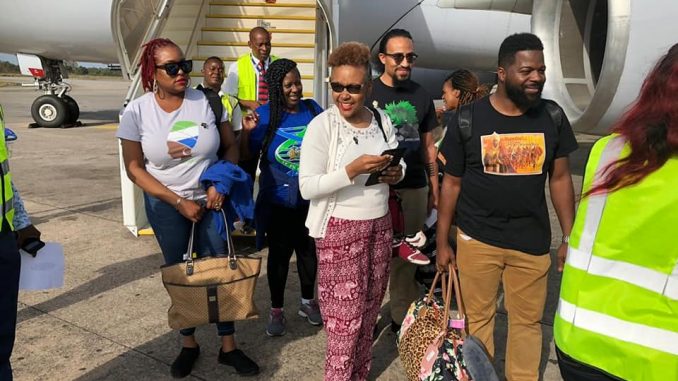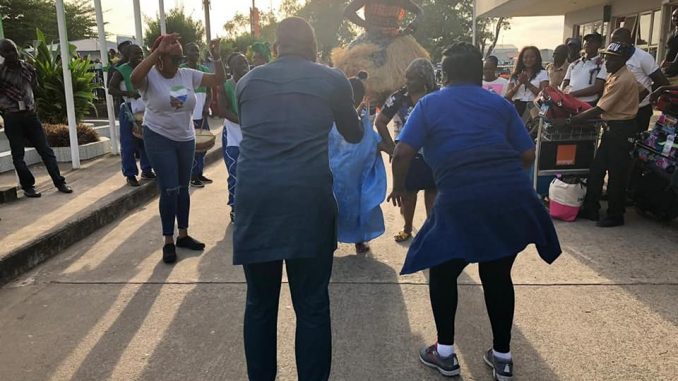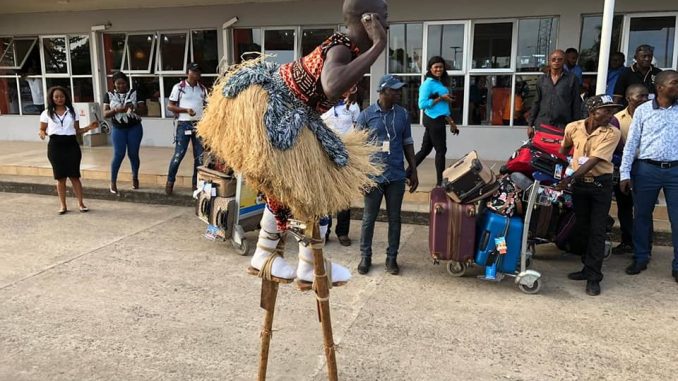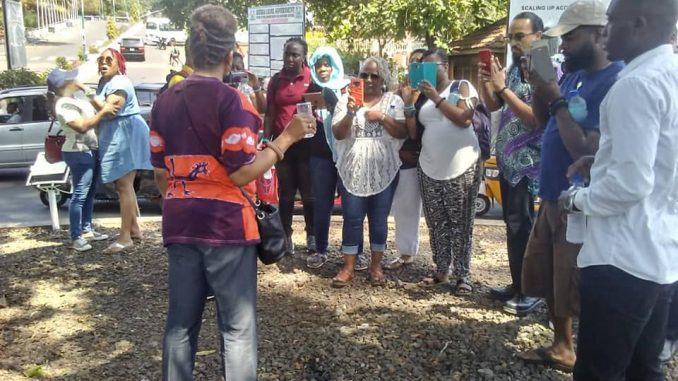 AFTER THE POURING OF LIBATION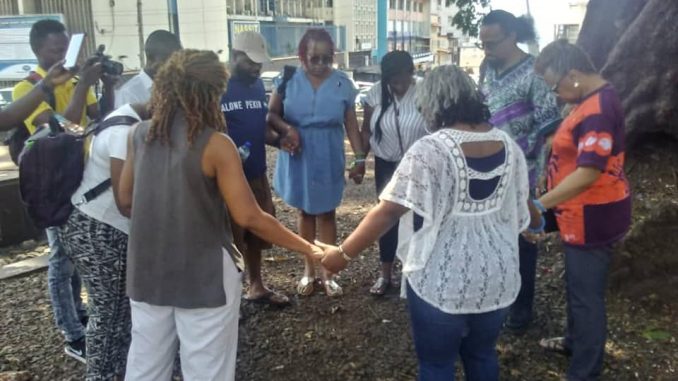 PRAYING UNDER COTTON TREE
They are scheduled to meet with His Excellency the President Rtd Brgd. Julius Madaa Bio at some point during their stay for the declaration ceremony.
In the interim,  the Ministry of Tourism and the National Tourist Board in collaboration with Tourism Is Life Tours will be hosting a Cocktail in honour of the homecoming guests, at National Museum Freetown.