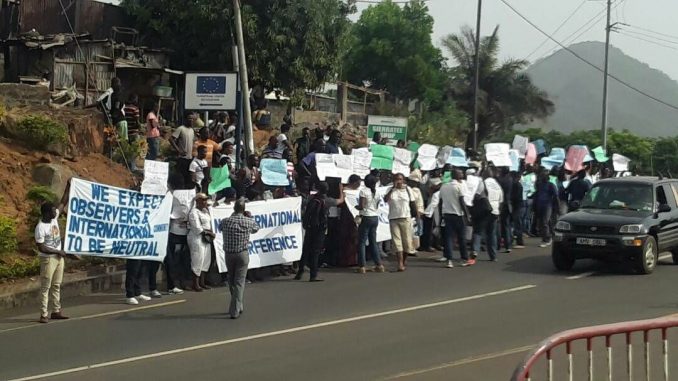 The British High Commissioner, Mr, Guy Warrington , is among diplomatic officials in Sierra Leone being accused of placing the Chairman of the National Elections Commission ( NEC ) , Mr. Nfa Allie Conteh under intense diplomatic pressure to declare the opposition Sierra Leone People's Party ( SLPP )  candidate, Retired Brigadier Maada Bio winner of the presidential runoff in an attempt to effect regime change in Sierra Leone.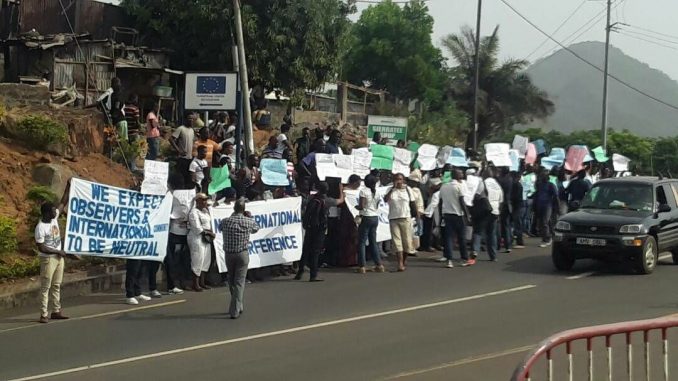 According to reports within APC  circles, Britain, the former colonial power of Sierra Leone, is displeased with the APC Government's ties with China and President Ernest Koroma's action in launching the Mammamah International Airport project , which has been opposed by the International Monetary Fund ( IMF ). Britain and the IMF  are said to be against the project because , according to them, it is not economically feasible for the nation at this time of financial crunch.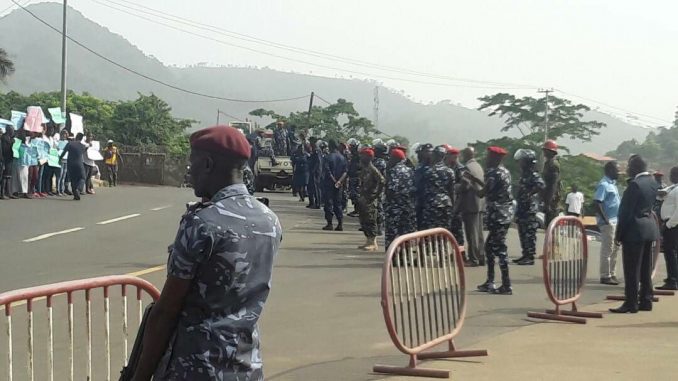 Yesterday, while frantic measures were being made by NEC to certify the only remaining result from the SLPP  stronghold of Kailahun, which was held up by accusations of over voting , and declare Maada Bio President, APC  supporters protested in front of the British High Commission in Freetown.
PRESS RELEASE=*
*Protest against Ghanaian, British & EU Interference in Sierra Leone Internal Politics*
By notice of this press release we shall be staging a peaceful protest tomorrow Wednesday 4th April, 2018 against foreign interference by certain Election Observers into the conduct of our internal general election which took place on March 7, 2018 and presidential runoff election which took place on 31st March, 2018 respectively.
It has come to our notice that the Ghanaians and British have signed a communiqué with NEC Commissioner Mohamed N'fah Alie Conteh, former interim president of Liberia Amos Sawyer, SLPP Presidential candidate Julius Maada Bio, former Ghanaian president and head of the Commonwealth Election Observer Mission to Sierra Leone, Mahama, British High Commissioner Guy Warrington, the EU representative and others in an effort to endorse Julius Maada Bio even though the latter did not win the election.
We are therefore calling on all patriotic and well-meaning Sierra Leoneans, APC supporters and members to converge at the APC party headquarters beginning 7am with placards calling for the immediate expulsion of all foreign observer missions (especially British, EU and Ghanaians) currently in the country.
We are furthermore calling on all APC supporters to come out in their thousands to protest against this indecent and unwarranted interference into our internal politics for which they had no right because Sierra Leone is a sovereign state.
©
*APC Warriors Communication Network*