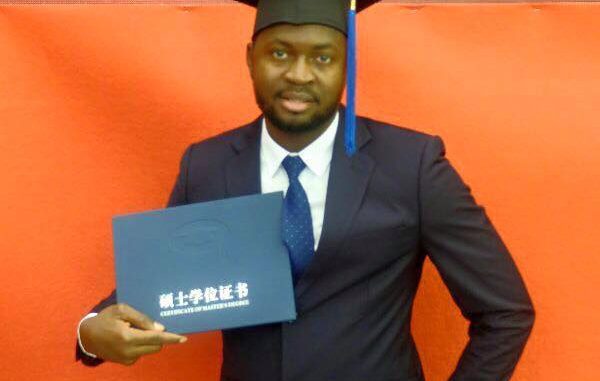 John Baimba Sesay
Sierra Leone's envoy to the People's Republic of China has called on graduates to go home and be part of the country's development process, informing them that "Sierra Leone needs youths especially youths who apply themselves properly."
Hon. Alimamy Philip Koroma spoke on July 7th, 2016 during an interactive meeting with a cross section of students heading home following completion of their studies from various universities in the Asian country.
As a representative of Sierra Leone and the interest of its people, Ambassador Koroma said that students represent the single largest constituency of Sierra Leoneans in China and "it is a body that I need to work with closely, added to the other responsibilities I have as an Ambassador."
The embassy, he assured, will continue to engage "compatriots working, living and studying here so as to be able to understand each other and work for the advancement of each other and overall for that of our country sierra Leone."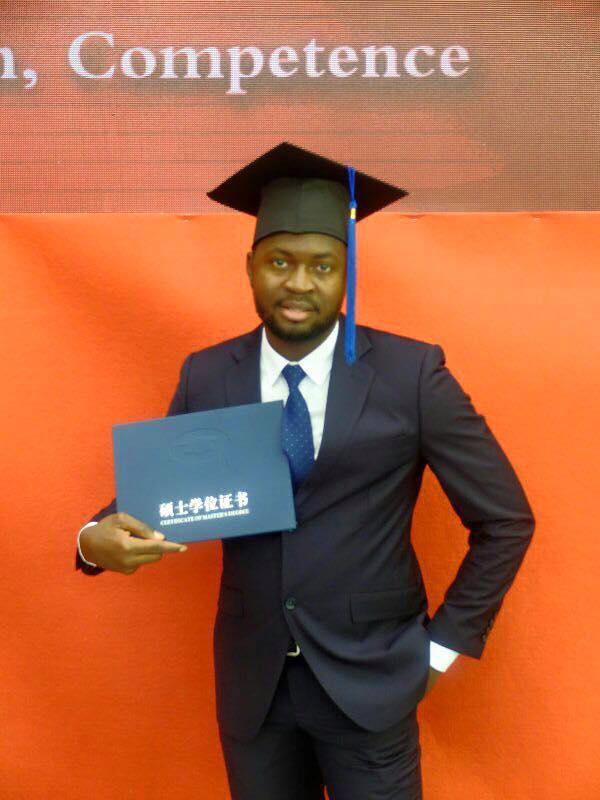 Addressing departing students, Ambassador Koroma said, graduates should go home with a strong determination notwithstanding the challenges they may be faced with, asking them to be "humble, work hard and be steadfast."
"You are going to be the transformers going to apply change through knowledge acquired during your studies and experiences gained, as well as your attitudes to work. Your responsibilities and duties should all be ingredients to help transform Sierra Leone."
Speaking further, Ambassador Koroma cautioned them to be mindful that they are not going to find life in Sierra Leone as the one they are leaving in China. "I admonish you to go home and be part of the development process but expect challenges", he opined.
Ambassador Koroma said that the embassy will continue to work in coordinating students' welfare with relevant sectors in Sierra Leone especially the Education Ministry, promising to step-up performance to get full support and cooperation of sister institutions having bearing on students' stay in China. "We will be more proactive in terms of your general welfare and studies here in China", he once again assured.
On the embassy's relationship with continuing students and Sierra Leoneans in China at large, he said, it will always be a policy to effectively engage with not just students, but Sierra Leoneans generally. "We will continue to make ourselves available to you and we call on you to make judicious use of the embassy. We want a continuous engagement. We are prepared, ready and available", he stated.
Reacting, students expressed their appreciation for the supportive role that the embassy has been providing them over the years, assuring of their commitment to go home and give their best. They spoke of how touched they have always been, given the fact that the embassy has always been opened to them, which they said, is not the case with colleague students from other African countries.
In a farewell statement on 8th July, 2016 to graduating compatriots, Saidu Mohamed Sesay, President, Sierra Leone Students' Union in China (SLSUC) called on them to know they "are all going back home as Ambassadors and future leaders; Ambassadors of change and or development", admonishing all to "remember to be diligent, honest, transparent, accountable and above all, God-fearing in your daily duties or obligations- be they political or otherwise."
China continues to support Sierra Leone in developing her human resource capacity through the award of scholarship for higher studies. This year alone, over forty (40) Sierra Leoneans are returning home with Bachelors, Masters and PhDs. Amongst them are:
Baimba Brima Jimmy: Master in Engineering, (Power System and its Automation), North China Electric Power University. RESEARCH TOPIC: Combination Economic Dispatching Research of Hydro Power Plants and Diesel Plants.
Charles Bangura: Masters in Resource & Industry Economics, China University of Geosciences, Wuhan. His research was An Analysis on the effect of Mining Resource on the Economic Growth of Sierra Leone, looking at the period 1980-2012.
Matthew Kanu: Masters in Journalism and Communication, Hebei University. Research topic: Reporting the Ebola Outbreak: A case Study of Radio Mankneh in Makeni City Northern Sierra Leone.
Salim Sahid Kamara: Masters in International Journalism and Communication, Communication University of China, Beijing. Thesis Topic: A Facebook study on the effect of Risk Communication during the 2014 Ebola Epidemic in Sierra Leone.
Daniella Fatmata Sesay: Masters in Aquaculture, Nanjing Agriculture University. Thesis: Effect of dietary folic acid on the Growth Performance, Physiological and Biochemical Responses in blunt snout bream Megalobrama Amblycephala fingerling under Acute high Temperature Stress.
Abdulrahman Kamara: M.Sc. Information and Communication Engineering, University of Science and Technology Beijing. His thesis focused on the Performance of Relational and Non-Relational Database System. The thesis provided a comparative analysis on the performance of Microsoft SQL and MongoDB database while executing CRUD commands.
Abdulai Kamara: Masters in Oil and Gas well Engineering, China University of Petroleum, Shandong. He undertook an investigation on: Reservoir Damage Mechanism during Sand Prevention Operations and Optimization of Working Fluid in NS-1 Gas Field.
Sheku Maddie Kamara: M.Sc. Business and Management, Nanjing University of Information Science and Technology. Thesis Topic: A Comparative Study on the Export Competitiveness of the Mineral Industries of the Mano River Union Countries.
Hamid Milton Mansaray: M.Sc. Computer Science and Technology, Hunan University. Thesis Topic: Research and Implementation of Security Enhance Scheme in Distributed File Storage System.
Mohamed Jaward Bah: Master of Engineering in Computer Science and Technology, Nanjing University of Information Science and Technology. Thesis Topic: A Two Hop Supported Routing Protocol Based on Location and Direction Routing in Delay Tolerant Networks.