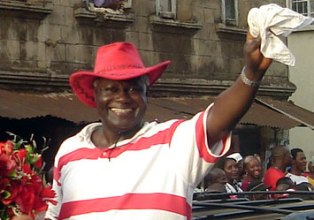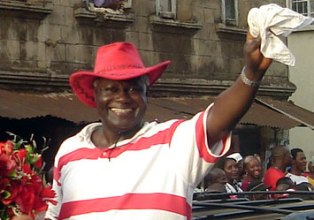 Provisional results from the APC Command Center and independent radios show that the APC Presidential candidate, Ernest Koroma, is leading in Sierra Leone's presidential runoffs.
The Editor of this newspaper, KABS KANU  and Khadija Sesay spoke directly with the APC Command Centre  in Freetown –They are tallying the results as they leave the polling stations after being counted – and their reports are thus : APC  is winning in Bonthe , with margins larger than Charles Margai's recent victories. The APC  is also slightly leading in Kono , whereas in Bo, the SLPP has won quite a number of constituencies but with smaller  margins that suggest that the APC  is eating into the Charles Margai votes that the SLPP  hoped to sweep to win this election. The SLPP  is also winning in Pujehun but with slim margins.  In the North and the West, the APC  is winning big.
Ms. Saidata Sesay, one of the APC  officials told this Editor and Khadija Sesay that the APC Leader, Ernest Koroma, will protest the Kenema and Kailahun votes ."He will do it not because of the votes but on principle –That all parties deserve the right to be given equal oppoertunities to vote everywhere ", she said.
The SLPP  has to sweep the Charles Margai South/Eastern votes  and make some strong showings in the West to stand any chance of pulling off this election