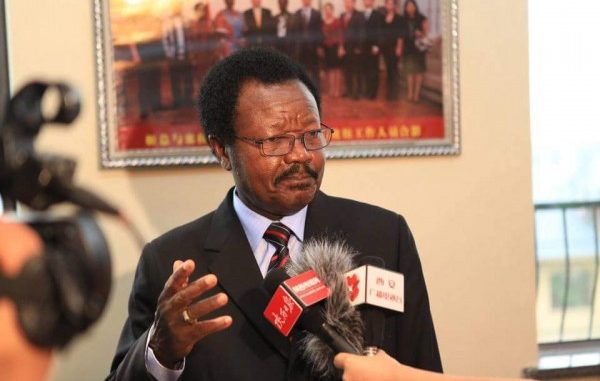 Sierra Leone's former Vice President Victor Foh and former Mines Minister Minkailu Mansaray were arrested on Thursday on charges of alleged corruption, a spokesman for the West African country's anti-corruption commission said.
The arrests come the day after a separate commission appointed by President Julius Bio alleged that corruption was "rampant" under his predecessor Ernest Koroma, including the theft of state property and the funneling of state contracts to officials' relatives and close friends.
President Bio's administration in a report released on Wednesday. said corruption under former Sierra Leone President Ernest Koroma who stepped down in April took the economy to the brink of collapse.
"Corruption is at a level that can destroy this nation," Bio said in a televised speech after receiving the report in the capital Freetown.
"I consider the level of corruption that we have met as a national security issue."
Authorities should set up a judicial commission to recover stolen state assets including buildings, land and hundreds of government vehicles, said the report by a 12-member team.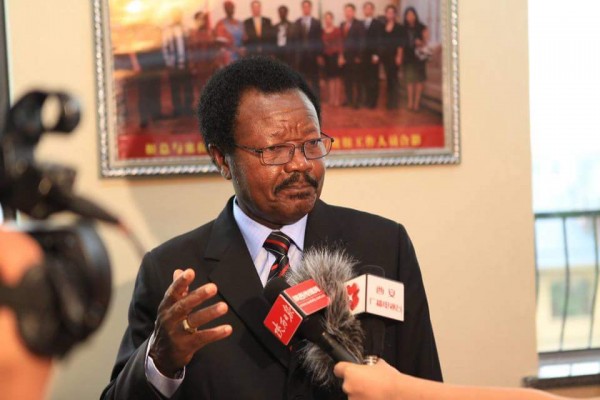 In a statement, his APC party called the report a "witch hunt and political intimidation" intended to distract attention from Bio's first 100 days, which it said were a "complete failure".
Sierra Leone, recovering from a decade of civil war that ended in 2002, saw its economy wrecked by an Ebola epidemic that peaked in 2014 and a slump in global commodity prices. In March, Bio, then in opposition, defeated a candidate from the APC to win the presidency after campaigning to stamp out graft.
"The Governance Transition Team has uncovered evidence of the former government facilitating the inappropriate acquisition of state's assets and properties by relatives and close friends of the former president," the report said.
"There is also evidence of inflated government contracts being inappropriately awarded to such relatives and friends," government said, citing fiscal indiscipline as another problem.
The 82-page report accused Koroma's government of selling a 30 per cent government stake in a mining venture to his nephew John Sisay at an artificially low price of about 12 million dollars.
The shares were later sold on for 95 million dollars, the report said.
Sisay did not immediately respond to a request for comment.
The report also accused the previous administration, which governed for a decade, of exploiting the Ebola outbreak to award contracts to companies with close ties to APC officials.
Cornelius Deveaux, the APC's press secretary, denied that.
Newly-elected governments in West Africa often accuse their predecessors of corruption.
Those accused in turn frequently say authorities use the judiciary for political ends.
The report recommended audits of the agencies in charge of telecommunications, energy and revenue and social security as well as the central bank and two state-owned commercial banks.
The commissioner of Sierra Leone's Anti-Corruption Commission, Francis Ben Kaifala, told Reuters it would take a few weeks to determine which accusations in the report would be worth pursuing but that some were already under investigation.
Bio pledged in May to follow through with campaign promises to review mining contracts and consider legislative changes to ensure that the country benefits from its reserves of diamonds, mineral sands and bauxite.
REUTERS