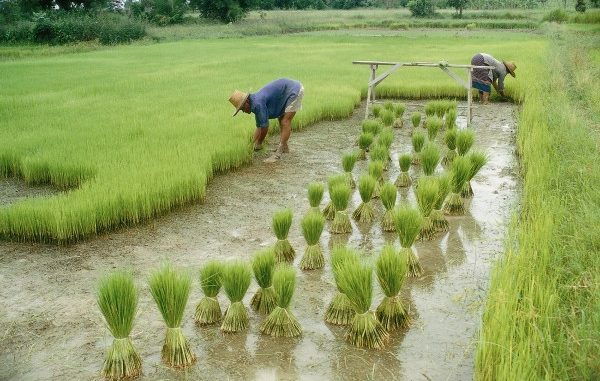 Dear African Head of State,
Ref: Golden Opportunity at the 23rd African Union (AU) Heads of State Summit in Malabo,
Equatorial Guinea, 25 -27 June 2014: "To Keep Your Maputo Promise to End Hunger and Extreme
Poverty for Millions of Africans by 2024"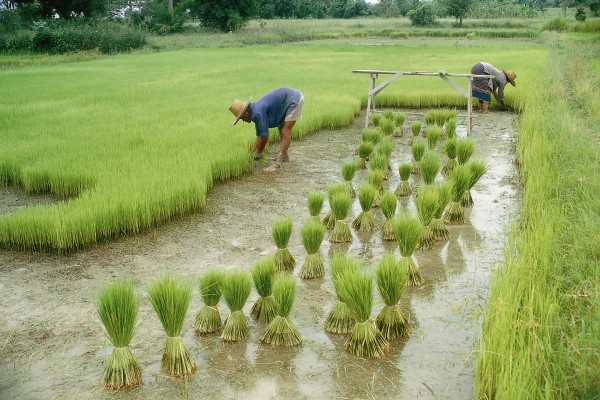 We are writing to you ahead of the historic 23rd AU Heads of State and Government Summit that will
take place in Malabo, from June 25-27, 2014 which will discuss how best Africa can address hunger
and agricultural stagnation on the continent in the next decade under the Comprehensive Africa
Agriculture Development Programme (CAADP). In particular, we write to you as we are very
concerned about the over 400 million Africans who live below the poverty line (on less than a dollar
a day) and the over 200 million Africans that face hunger every day due to this stagnation.
Despite Africa's vast agricultural potential, growing local demand for food, our continent has remained a net
importer of food for the last three decades. We believe your Malabo summit commemorating 2014
as the AU Year of Agriculture and Food Security can permanently change this condition. Thus, we
urge you and your peers to use this historic meeting to come up with a time bound plan that will
unlock the continent's vast agricultural potential needed to free millions of people from extreme
poverty and hunger. We believe the current situation is not irreversible, as it is exacerbated by most African
governments' failure to fulfil the 2003 AU Maputo declaration, i.e. the AU member states promise to
all commit at least 10% of their national budgets to agriculture and rural development. To date, only
13 out of 54 countries in the continent have kept that important promise with only 8 countries
sustaining the allocation. Starting from here at home, we strongly believe 2014 provides a unique
opportunity for you to lead practical efforts to end the trend of high levels of poverty, hunger and
malnutrition, and high food import bills faced by our continent.
Specifically, we are asking for your leadership in this agenda by mobilizing your peers at the summit
to keep the promise, recommit or continue to invest at least 10% of our national budgets to support
productivity of small holder agriculture. Over the past six months, following an initiative by ONE and
Oxfam with 29 famous African musicians, over two million petition signatures of African citn citizens
have been mobilised: Citizens who are appealing to you and other AU leaders to step up your
agriculture public investments, so that the 2014 AU Year of Agriculture is not mere rhetoric. Most
importantly, the millions of Africans who face grinding poverty are counting on you to commit to
agricultural investments that will make a lasting difference in their lives.
Since the day your government came into power, you committed yourself to finding effective
solutions to achieve food security and create jobs for all citizens. Investing in agriculture should be
the starting point as the sector has the greatest potential for creating inclusive economic growth,
improving food security and nutrition, and growing millions of jobs for Africa's unemployed youth.
As you meet in Malabo, we humbly urge you and your peers to keep your promises to invest in
agriculture development that boost smallholder producer's production, competitiveness and
resilience especially women producers.
Thus, the undersigned encourage you and other Heads of State that will gather in Malabo to adopt
the following recommendations to guide national level implementation and measurement of
progress:
1. AU Member States should adopt a target-based timeline towards reaching the AU 2003
promise to dedicate a minimum of 10% of the annual budget for agriculture and create a
mechanism for monitoring progress.
2. AU Member States should commit to making investments that increase the support for
small scale producers which include investments in hard infrastructure, technologies,
research, extension services, information services and end post-harvest losses.
3. AU Member States should commit to implementing quality focused agriculture budgets
and services that are clear and transparent to farmers and citizens.
4. AU Member States should adopt measures to eliminate the gender and youth gap with
respect to access to finance, land, technology, and training and extension services as
well as markets access.
5. AU Member States should adopt guiding principles on Large Scale Land Based
Investments that will strengthen land governance and security of tenure rights for small- scale producers and curb land grabs through the implementation of AU 'Framework and
Guidelines on Land Policy in Africa'.
6. AU Member States should adopt a mechanism for mutual accountability and joint sector
reviews to account for progress in ending hunger within the CAADP result framework.
7. AU Member States should adopt measures to reduce barriers to domestic and intra- regional trade.
8. AU Member States should adopt measures to integrate sustainability and climate
resilience measures into national agriculture investment plans.
9. AU Member States should adopt mechanisms for preventing, managing and monitoring
the recurrent food and nutrition crisis
10. AU Member States should adopt measures to ensure policy making under CAADP is
inclusive, effective, transparent, mutually accountable, and participatory.
If measures to support the 10 recommendations are adopted, we expect the following benefits for
Africa by 2025:  Boosted yields for small holder farmers and a reduced food import bill which currently
stands at about $25 billion annually.  Increased food availability for the 265 million Africans who are under-nourished.  Increased intra-Africa trade benefits, estimated to reach $2 trillion by 2030.  Increased incomes for farming families through reduced post-harvest loss which is today at
$48 billion a year.  Increase food production and agro-processing can provide millions of jobs for African youth.  Through bold policies and large investments in Agriculture, the rising continent can rise with
its people.
Please be the champion to end poverty in our continent.
International Non-Government
Organisations
ACORD
ActionAid
Campaign2015+ International
CCPA
Centre for Literacy and
Community Development
CIDI
CILONG
CISCOPE
CKS
CNCPRT
COMPAS
Concern Universal
COPAGEN
Groundswell
ImageAd
International Alliance of Women
ONE/ Do Agric It Pays Campaign
Oxfam/ Grow Campaign
RBM
VSO
African Regional Farmers
Organisations
CONSEDI
ESAFF
POSCAO
PROPAC
ROPPA
WASERA
West Nile Rural Development
Agency
African Civil Society
Organisations
ABN – African Biodiversity
Network
AFRICRES
AFSA
CEMIRIDE
PELUM
SEATINI
WILDAF
Women's Rights Action Group
Nigeria
World Rural Forum – IYFF-2014
National Farmers Organisations
AJM – Mali
AOPP
APCAM – Mali
APDEC Mauritanie
APESS
ASSAPIN
ASSAPIN
CABE
CAPAD
CNOP
COFERSA Mali
CONADES – Mauritania
Confédération nationale de la
pêche artisanale au Maroc
Confederation paysanne du Faso
COPAGEN Sénégal
CRAFS
FOWODE
Les Compagnons Ruraux
MALIMARK
MOBIOM – Mali
NACOFAG
NANTS
ONGADPH Mauritania
PAIVA-B/FIDA
PARSE Burundi
PARSE/FIDA
PASCiB
PCFS Burundi
ROSA – Mauritania
ROSSAD Burkina Faso
The Uganda farmers common
voice platform
UNFFE
National Civil Society
Organisations
Action Dev – Mauritania
ActionAid Ethiopia
ActionAid Ghana
ActionAid Kenya
ActionAid Nigeria
ActionAid Rwanda
ActionAid Uganda
ADRA – Ghana
AFE – Mauritania
Association Tubane de Gikuzi
CAFO – Mali
CAFSO-WRAG for Development
CCEPE
CISANET
Civil Society Coalition on
Migration and Development – Nigeria
CNONGD
Counterpart International
Mauritania
CSN
CTDT
ECASARD
ENVIRUMEDIC
FAHAMU
FOS – Mali
Fresh & Young Brains
Development Initiative
Friends of the nation
Fundação Micaia
GPAf
HRCI
Inades-Formation Côte d'Ivoire
Inades-Formation Tchad
INOFO
IPAR
IRTECO
KENAFF
Labour, Health and HumanRights Development Centre
Les Amis de la Terre-Togo
Lira NGO Forum
MAUDESCO
OMPDEP
OPACC
REPSFCO – Mali
RODEM
SEATINI – Uganda
SEND-GHANA
SODANN
Teso Initiative for Peace
The Pyrethrum Growers
Association
UCEDD Burundi
Uganda Coalition for Sustainable
Development
Uganda National NGO Forum
Uhuru Institute
UNIPROBA
UPRONA
UWAKI Nord Kivu
VLSA Initiative
World Vision – Mauritania
ZOA Burundi
ZOA Makam