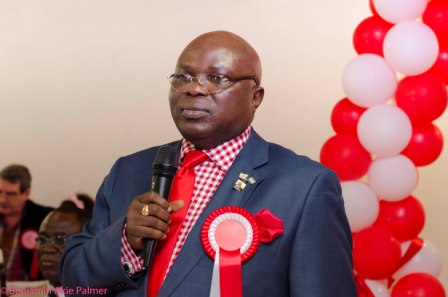 By KABS KANU –
The Publisher and owner of the Cocorioko Newspaper had a marathon interview yesterday with the ruling APC National and International Elections Coordinator, Mr. Leonard Balogun Koroma on matters affecting the forthcoming 2018 presidential, parliamentary and local council elections.
THE INTERVIEW , which lasted over one hour covered everything that one would want to know about the forthcoming elections and the APC'S PREPAREDNESS for them
As I listened to the APC mastermind and master strategist, what occurred to me was that elections , like any worthy enterprise on this earth, are won through diligent, concerted and thorough planning . Elections victories do not come by accident and the realization of this fact is what separates the APC from other political parties in Sierra Leone. It is also one of the reasons that  certain parties win and others lose and blame the Elections Commission when they were the ones who did not really do their homework.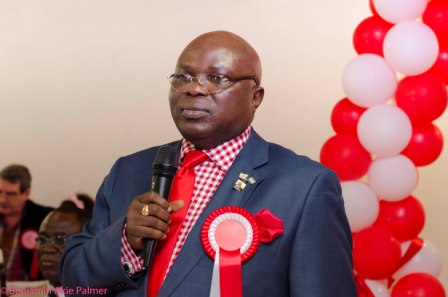 I am sure that the reason Uhuru Kenyatra has successfully won the Elections again in Kenya comes down to sound planning. Merely depending on the emotions of people is not enough. Emotions can change overnight. The most important thing is getting the people out to vote for you on elections day , a lesson that many parties have not learned . They must ask Solomon  Berewa and MAADA BIO OR the late Dr. John Karefa Smart about the fickleness of campaign crowds.
I will be publishing the interview in series, touching on every aspect that was coveted IT would be seen that the APC is a very smart and intelligent political entity . They always weigh the odds against them and set strategies to overcome them.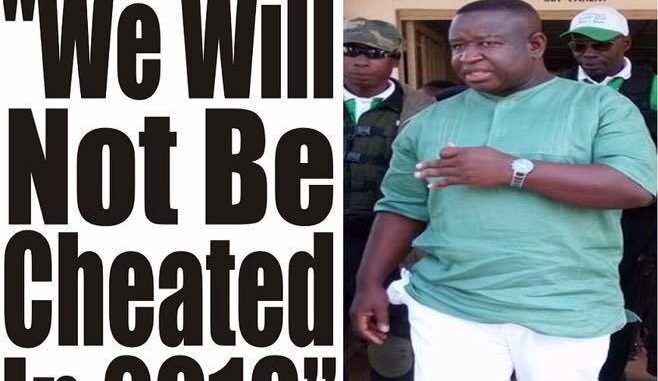 While Mr. LOGUS KOROMA was very careful not to reveal the strategies of the party, he succeeded in doing one thing —He revealed the massive preparations the APC Is making for victory. Those who want victory prepare for victory. While the SLPP is busy threatening to cause chaos and while the other fledgling opposition parties are busy showboating, the APC is presently busy doing its homework , the homework that translates to victory.
I call on all newspaper editors to publish the series of articles I will be publishing from this long interview with Mr. Balogun Koroma , for these articles will answer on March 7, 2018 why the APC won the Elections and why the opposition lost.
STRATEGIES WIN elections, not big talk, rudeness, trolling opponents, building castles in the air, showboating, threatening bedlam and monkeying on social media.
Watch out for Part 1 of the series on the interview.