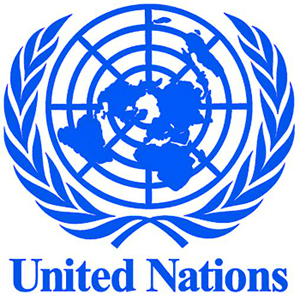 By KABS KANU :
The Paris Agreement on Climate Change will be deposited at the UN  in New York and opened for signature for one year on Thursday April 22, 2016  through 21 April, 2017.
The agreement will enter into force after 55 countries that account for at least 55% of global emissions have deposited their instruments of ratification.
It must be recalled that in December 2015, during the Paris Conference , dubbed COP 21, a first-ever universal, legally binding global climate deal was adopted by 195 countries . The aim of the agreement, which will enter into force in 2020,  was to set out a global action plan to put the world on track to avoid dangerous climate change by limiting global warming to well below 2°C
It must be recalled that during the Paris Session : 
Governments agreed
a long-term goal of keeping the increase in global average temperature to well below 2°C above pre-industrial levels;
to aim to limit the increase to 1.5°C, since this would significantly reduce risks and the impacts of climate change;
on the need for global emissions to peak as soon as possible, recognising that this will take longer for developing countries;
to undertake rapid reductions thereafter in accordance with the best available science.
( EUROPEAN COMMISSION )
Sierra Leone will be represented at next week's UN Conference by the Minister of Foreign Affairs and International Cooperation, Dr. Samura Kamara .
GOVERNMENT INTERNATIONAL MEDIA NETWORK
PERMANENT MISSION OF SIERRA LEONE TO THE UN, NEW YORK, USA