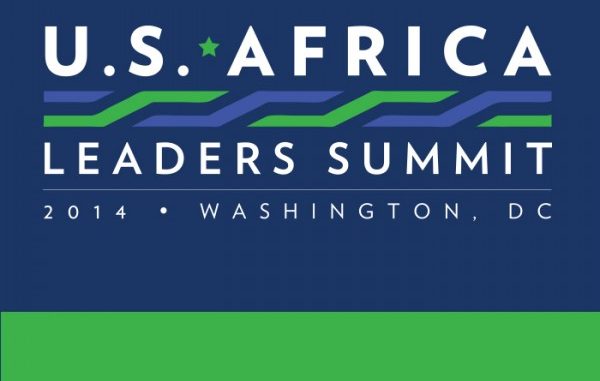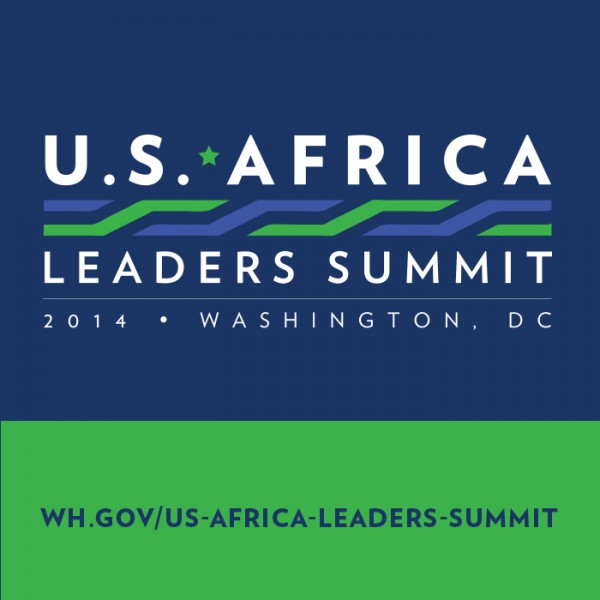 U.S. DEPARTMENT OF STATE
Office of the Spokesperson
For Immediate Release                                                                                          August 5, 2014
Remarks
Secretary of State John Kerry
And South Sudanese President Salva Kiir
Before Their Meeting
August 5, 2014
Treaty Room
Washington, D.C.
SECRETARY KERRY:  It's my pleasure to welcome President Kiir of South Sudan.  The president and I have visited many times there and here, and I've had the privilege of being with him at the moment that the referendum took place that gave birth to the nation of South Sudan.  This is a very timely meeting because right now South Sudan is suffering the fate of being the most food-insecure nation in the world as a consequence of manmade circumstances.  There is a struggle going on, which has been going on for some time, in which innocent civilians are caught up.  And President Kiir has agreed – along with the former Vice President Riek Machar – to negotiate, and ultimately to engage in the creation of a unity transition government.
That transition government needs to be negotiated, and the neighbor countries – Kenya, Uganda, Ethiopia – have been deeply involved together even with Sudan in trying to help bring parties together and see if we can't resolve this in a peaceful way.  So our hope is that we can have a discussion today that helps to clarify the road ahead, to try to minimize the violence.  There is a commission of inquiry on what has been happening on the ground.  It's very important for us to figure out how that will also figure into the future here.
The most important thing, and I know President Kiir agrees with this, is to make sure that the people are able to find security, and hopefully that we're able to get food, medicine, humanitarian assistance to people at a time of huge need.  And I look forward to my conversation with the president this morning.
Mr. President, if you want to say anything.
PRESIDENT KIIR:  Well, thank you very much, Honorable Secretary, and it's my pleasure to be in Washington at this moment, and on bilateral issues and for your also involvement in the issues of our country.  The situation in South Sudan today, of course, on the ground it is not as been reported in the media.  And if the two sides – that is the government and the rebels – were forthcoming, all of them, this thing could have been resolved a long time back.  But we get difficulty on the side of the rebels.  We signed the cessation of hostilities with the leader of the rebels in May on the 9th, which he did not respect.  We again met in June and we signed another recommitment, cessation of hostilities on the 10th of June, but they did not abide with all these agreements.
I always say that Riek Machar is not in control of what he calls his army.  And so each commanders in different areas are operating on their own.  I want to repeat what I said in that meeting, the last meeting.  I told the press that if peace was to be brought to South Sudan today or tomorrow, I will be happy because the people who are dying on both sides are my people.  I am an elected president, and the people who elected me were not from my tribe.  I was elected by all the people of South Sudan.  So other people die in support of Riek Machar or is my support – these are all my people.
Those who are in need of humanitarian assistance can be served anywhere, wherever they are.  This is still my position today, that if there is any humanitarian assistance, that ought to be delivered to the people who are affected.  This thing has – can go unhindered.  And it has been happening that humanitarian assistance has been going to the areas affected by this conflict.  I'm hopeful that we are going to find a solution very soon to that conflict.  Thank you.
SECRETARY KERRY:  Thank you, Mr. President.  I just want the record to be clear that it is our judgment – and the former Vice President Mr. Machar needs to understand this – that he has broken – it was his initiative that broke the agreement and took his troops back into a violent status.  And he needs to understand the importance of living by the agreements.  In my conversations with the prime minister of Ethiopia, who made it clear this is his judgment also, he needs to understand the international community is going to be impatient with those breaches.
So what we're looking for is the fulfillment of the agreement, which means moving to a transition government that heals the wounds and brings people together.  And we have said before and I reiterate now that the president is the duly elected, constitutional president of South Sudan, and this is a rebel group.  Nevertheless, it needs to understand the importance of adhering to international agreements and the importance of bringing this to a negotiated conclusion and path forward.
So I hope today we can find a way to get back to these talks in a serious way, Mr. President, and I thank you very, very much for your statement and for being here to join us for this conversation.  Thank you all very much.
______________________________________
U.S. DEPARTMENT OF STATE
Office of the Spokesperson
For Immediate Release                                                                                   August 5, 2014
Remarks
Secretary of State John Kerry
And Ethiopian Prime Minister Hailemariam Desalegn
Before Their Meeting
August 5, 2014
Treaty Room
Washington, D.C.
SECRETARY KERRY:  Thank you all very much.  I just want to welcome Prime Minister Hailemariam of Ethiopia, who has been enormously engaged with us on many different issues.  And I've had the privilege now of visiting several times.  Most recently, I was there in the spring.  And we talked a lot about Ethiopia's help, very important help, to try to move the process in Sudan and South Sudan.  Particularly, Ethiopia has been a leader in bringing countries together to try to effect a ceasefire and move the parties into a negotiation.  Ethiopia has also been really key to us with respect to the transition taking place in Somalia – we're very grateful for that – and frankly, a regional leader.
In addition to that, the United States has committed some $800 million to assist with issues of economic development, education, capacity building, health, and other things.  Our relationship is strong and productive, and we're very, very grateful for their leadership most of all at a difficult time in some difficult places.  Thank you, Prime Minister.
PRIME MINISTER DESALEGN:  Thank you very much, Mr. Secretary of State.  I think the relationship between Ethiopia and the United States is deepening, and we have been engaging ourselves in many issues.  Like the Secretary said, we are working very hard on pacifying the region, which is the basis for all the engagements and economic development that take place.  And peace and stability and security in the region is the pillar of our cooperation at this time.
And beyond that, I think United States and Ethiopia are working very hard to bring investors from the United States, which we have great opportunity this forum and summit, and we have been working with many U.S. companies who are interested to invest in my country.  Beyond peace and stability, which is a prerequisite for investment to take place in the region, Ethiopia is also spearheading bringing investors into my country.
And we are also working on continental and global issues like the climate change and food security issues, which you mentioned yesterday.  You have had a very good speech, which we go along with you to see that the climate change impact on the continent and specifically also on the Horn of Africa is a most important issue that we have to cooperate.  We are also working very hard to fight terrorism and extremism, which is an important issue for all of us.  And I thank you very much for your leadership on all these issues, and we are keen to work closely with you on all those issues.  Thank you very much.
SECRETARY KERRY:  Thank you, Prime Minister.  Appreciate it.  Thank you very much, everybody.