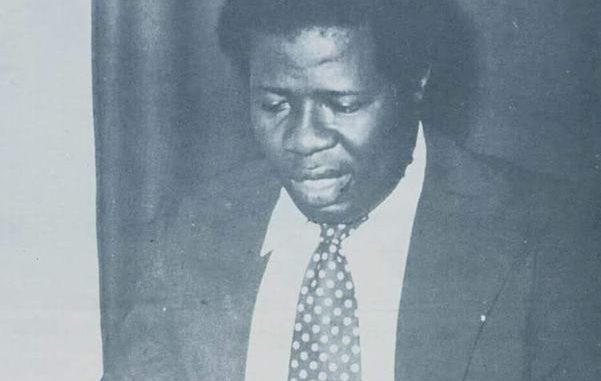 By Kabs Kanu
Mr. Gipu Felix -George, the Sierra Leone Broadcasting Service  musical presenter and newsreader who became famous in Sierra Leone while for the Saturday morning musical hit program, Saturday Shindig , and went on to become one of the best football commentators in Africa in the 70s and 80s, before rising to the position of  the Director-General of the radio station, SLBS, died this morning at his home in Manchester, England.
The immediate cause of his death is unknown, but he was said to have been ailing for some time.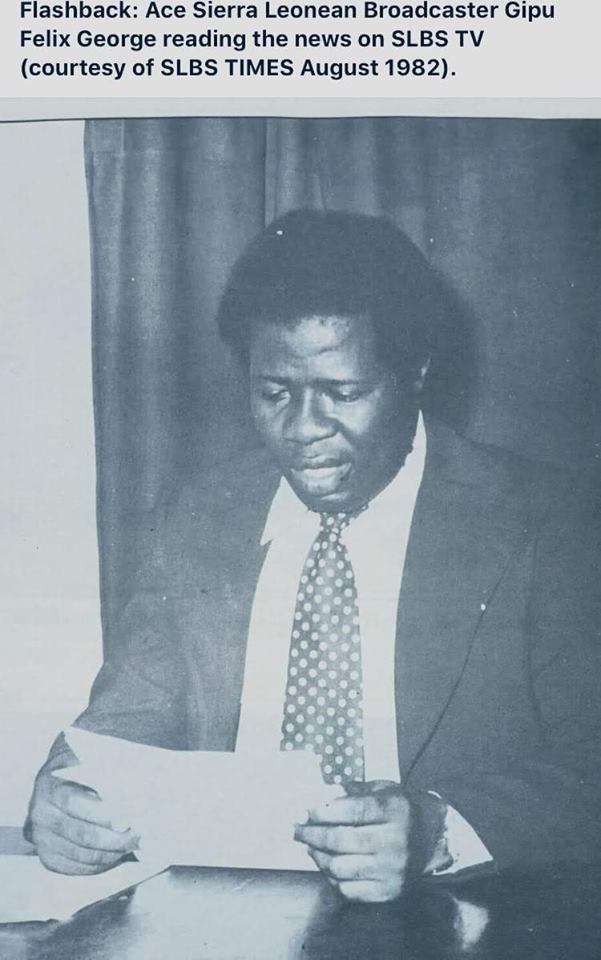 His death shocked the nation and the news has gone viral  on the social media , with many recollecting the glory days of the 70s and 80s when the SLBS was one of the most thrilling radio stations in West Africa, blessed with entertaining radio disc jockeys like Gipu Felix-George himself, Roland Buck, Steve Roy, Ronald Malamah-Thomas, Coulson Thomas-Bassir, Bunting Rogers-Wright, William Roberts, Mike Jimmy, Alex French and Hilton Fyle (Before his employment by the BBC ), among others .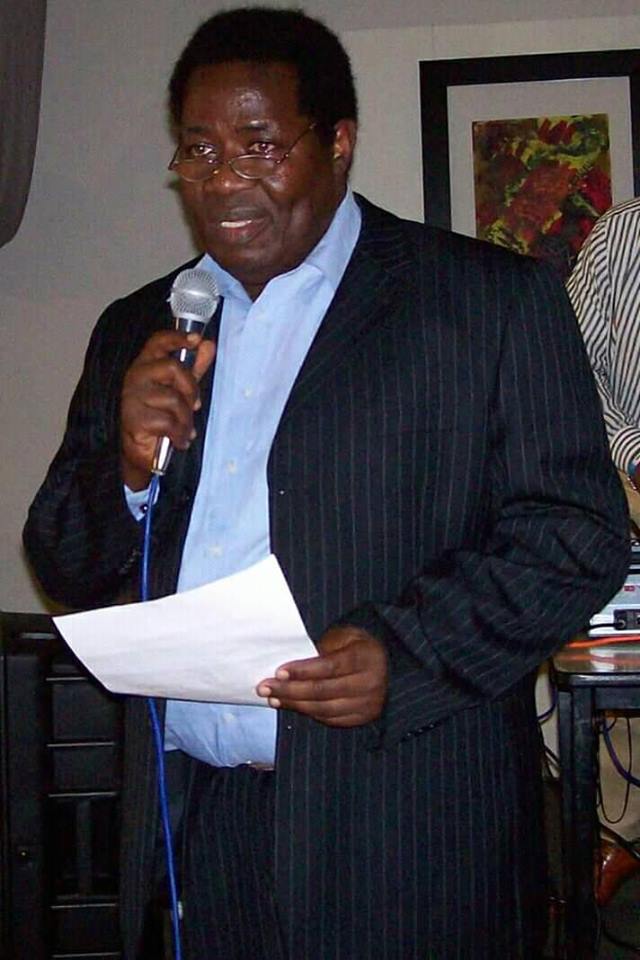 The great GFG was affected by the traumatic events of the 90s in Sierra Leone. On this same date in 1997 , Gipu Felix George was accused by the NPRC junta that seized power in 1992 of undermining their coup annoucement. He was later dismissed from the SLBS by the junta . He returned to the SLBS in 1997 after the AFRC coup but was arrested and detained by the President Kabbah government after the ECOMOG Intervention 1998 , after being accused of  collaboration with the illegal regime for not heeding the government's call to escape during the brief AFRC  junta rule . He and some journalists and civil servants were later sentenced to death, but Gipu was among the former death row inmates released later by the government.
WE PRESENT A  MEDIA INTERVIEW GIPU CONDUCTED WITH SEWA NEWS DURING WHICH HE GAVE A PICTURE OF  THE START OF HIS FAMOUS CAREER :
Sierra Leone | It's Saturday and Always Ten O'clock Somewhere
It's Saturday and always 10:00 o' clock somewhere. Everyday Sierra Leoneans like Aroun Rashid Deen,  Sia Matturi Josiah, Eva O'rielly-Jones and yours truly hold fabulous memories of Gipu Felix-George on the old Sierra Leone Broadcasting Service (SLBS).
"Saturday Shindig every week at 10:00am? We set our clocks by him!" Arnold Aubee recalled.
Gipu's fans remember an innovative broadcasting trailblazer— the nation's most accomplished, bar none. I doubt many would disagree.
Saturday Shindig, Sierra Leone's popular top of the global music chart's show, was on air for almost two decades. Sewa News is honored to bring you an interview with one of the nation's broadcasting icons on our Independence Day.
Sewa News: You were one of the best known personalities in Sierra Leone in the 1970-80s. How did you break into broadcasting?
Gipu Felix-George Snr: I had two breaks. Firstly, John Akar,  then director of  the SLBS [Sierra Leone Broadcasting Service], visited my school, the Sierra Leone Grammar School. He had been invited to address the school on "responsible citizenship." As a school prefect, I was requested by my principal, Frank Wood to give the vote of thanks, which I did. John Akar suddenly turned to the principal and said. 'I want this boy. He is a natural.' I was in the sixth form. I did not take the offer, though I went to see him at his New England (Freetown) office the following day and he took me on a tour of the station.
The second and more meaningful break I had was when I took part in a nation-wide audition for announcers during my university days [Fourah Bay College]. I passed the reading and other tests and started a few months later as a freelance artist. The rest is history
Sewa News: When did John Akar visit SLGS?
Gipu Felix-George Snr: John Akar visited the school in 1959. The audition was held on a sunny Sunday morning in the Schools Broadcast Studio at the SLBS.
Sewa News: You had a great career with Sierra Leone's national radio station, what was like to work in broadcasting during your day?
Gipu Felix-George Snr: Working in broadcasting in those days was both enjoyable and exciting as well as stressful and challenging. On the whole I was very comfortable with any assignment given me, and I was very eager to learn and progress. At that time I saw no other job for me than broadcasting. I really enjoyed most of it. It was like being on 'alert mode.'
Sewa News: How long did "Saturday Shindig" run for? What were your thoughts on the first and last program?
Gipu Felix-George Snr: Saturday Shindig started in 1969. My first program was live and I felt relaxed before, during and after. Absolutely no nerves, no anxieties…nothing. I think I said to myself something like 'this is it..your first and maybe your last chance.'
From that moment, it became a novelty and a big entertainment program. It ran until 1985.
I could never forget my last program. I had decided to dedicate it to a young friend and colleague, Alex French, who died when I was in Germany in 1975. I had trained Alex for the program and he was doing a great job while I was away. When I received news of his death the world seemed to collapse around me…no, it seemed to collapse ON me. Anyway, I kept my cool as usual throughout the program but when I said 'goodbye my friend' I was talking to Alex. I quickly closed the microphone pot and….my God…..did I cry like a baby.
The legendary Gipu Felix-George at his 70th birthday party in  Manchester, England
In this undated 1970's photo, Gipu Felix-George (seated right) looks on as Edward Akar presents  trophies
Gipu teaching today