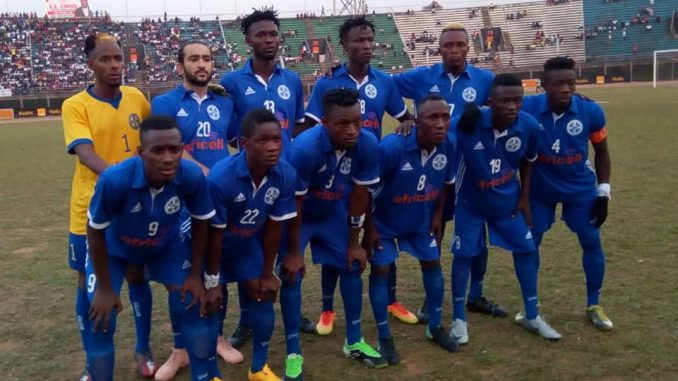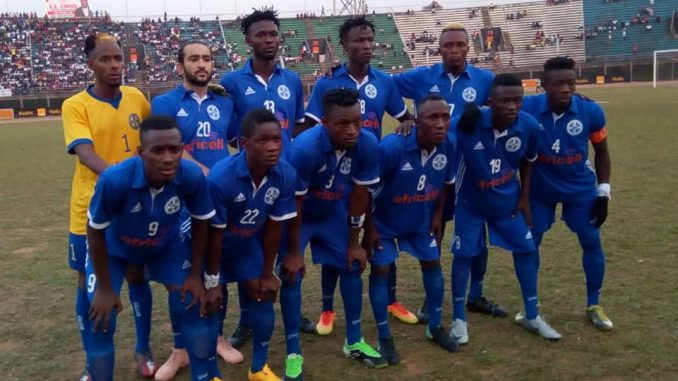 FC KALLON
FC Kallon has stormed into the lead in the Sierra Leone Premier League Championship, displacing East End Lions , who have been riding high since the league started. But with East End Lions having one outstanding game at hand, they will overtake FC Kallon if they beat Kamboi Eagles of Kenema today.
The team, whose fall from the top has been surprising are Ports Authority, the Waterfront Boys, who won their first three matches and at one time shared first place with East End Lions, the bitter derby rivals. But losing their last two matches in a row did not help Ports.
It is interesting to note that Mighty Blackpool , after a bad start when they lost their first two matches and were then held to two draws, have won their last two matches and are now 6th on the table.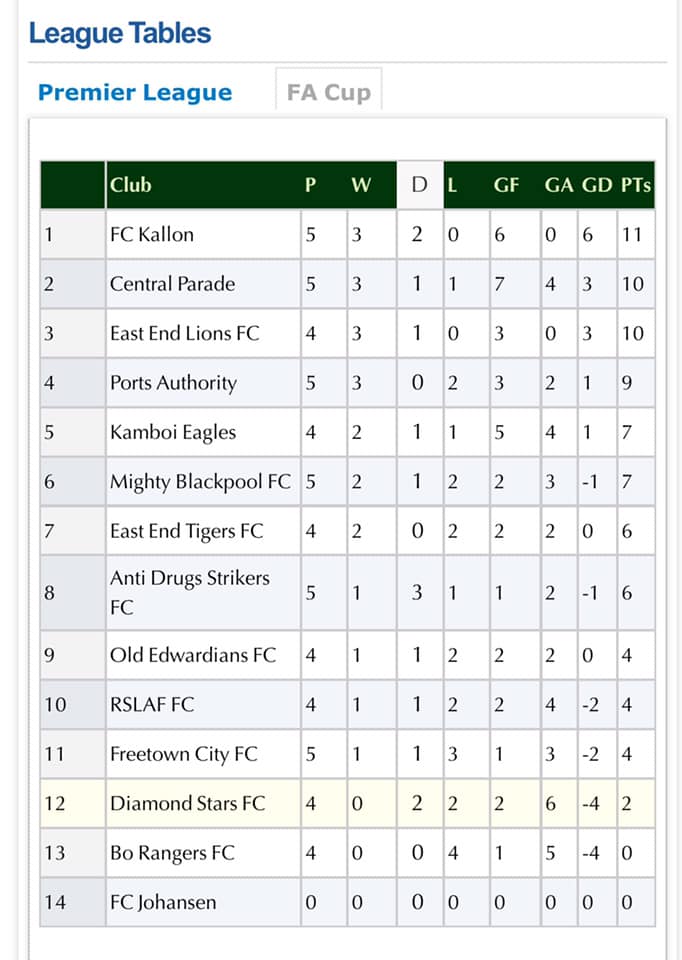 Full time at the Siaka Stevens Stadium
Mighty Blackpool 1
Ports Authority 0
Other midweek results:
Central Parade 1 Freetown City 0
Anti Drugs Strikers 0 RSLAF 0
Full Time:
Ports Authority 0 Anti Drugs Strikers 1
Diamond Stars 0 FCKallon 3
SLPL Saturday February 16 Results:
Central Parade 2 Kamboi Eagles 3
East End Tigers 0 Mighty Blackpool 1
East End Lions 1 Bo Rangers 0
Half Time at 3 Venues:
RSLAF FC 1 DIAMOND STARS 1
FREETOWN CITY FC 0 EAST END TIGERS 0
KAMBOI EAGLES 0 PORTS AUTHORITY 0
Full Time Scores:
Freetown City 0 East End Tigers 1
RSLAF FC 2 Diamond Stars 1
Kamboi Eagles 0 Ports Authority 1
Full Time at the SIAKA STEVENS STADIUM: MIGHTY BLACKPOOL 0
FC KALLON 2
Today's SLPL Results:
Bo Rangers 1 Central Parade 2
Anti Drugs Strikers 0 East End Lions 0
East End Tigers 0 Kamboi Eagles 1
Old Edwardians 2 RSLAF FC 0
FULL TIME: DIAMOND STARS 0 FREETOWN CITY COUNCIL FC 0
Today's Sierra Leone Premier League Results:
Central Parade 0 Mighty Blackpool 0
Ports Authority FC 1 Bo Rangers 0
FC Kallon 0 Anti Drugs Strikers 0
Sierra Leone Premier League (SLPL) Week Two (2) Review
1. Bo Rangers 0 FC Kallon 1
2. Kamboi Eagles 1 Diamond Stars 1
3. Freetown City 0 Ports Authority 1
4. RSLAF FC 0 East End Tigers 1
5. Anti Drugs 0 Central Parade 2
6. East End Lions 1 Old Edwardians 0
TODAY'S SIERRA LEONE PREMIER LEAGUE RESULTS:
1. BO RANGERS 0 FC KALLON 1
Venue: BO CITY STADIUM