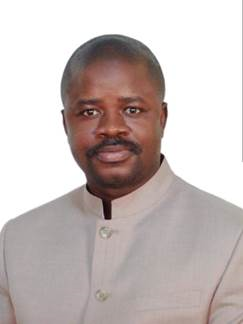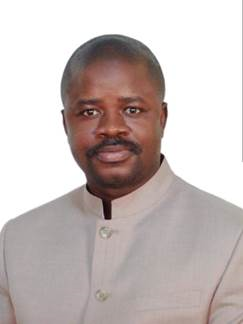 John Baimba Sesay-China
Developing nations are often faced with challenges such as fixing up their infrastructures; economies, addressing governance issues including corruption, poverty, international media propaganda and a host of others.
The media's, 'raw materials' especially from the western perspective used to discuss the African continent often include; poverty, corruption; famine; war, etc. Until the International Media in particular begin to look at the 'other side' i.e. the Good Side of Africa, like her development efforts, it would be challengingly difficult for the International Community to come to terms with the continent's present day realities and as such, they cannot FULLY appreciate efforts made by Africa towards development, Economic Growth and building of Stable Democracies.   Countries like Sierra Leone, Ghana and Senegal, despite challenges, are today experiencing stable and functional democracies.
Arguably, many African countries are making remarkable progress in a range of sectors. Sierra Leone, for example, is currently making rapid growth in her infrastructural development, Fighting Graft, and pushing forward Economic Growth and building Democratic Governance Institutions, amongst others.
This is a 'war' that MRU Nations are faced with. We are fighting an unseen enemy but one felt through its adverse consequences.  But the war can be won, should and must be won when collectively faced. This is an extra-ordinary challenge and it therefore requires "extra-ordinary measures" Writing in Front Page Africa, newspaper,  Liberia's John S. Morlu, rightfully argued, that the fight against the Ebola Virus should transcend tribe, politics and "all must work together"  Fighting this dreadful  Virus demands National Unity  and most be viewed above Tribal, Party and Regional lines.
Ebola makes its victims bleed from almost any part of their body. Usually, Ebola victims bleed to death.  It is highly contagious and could be transmitted via contact with body fluids such as blood, saliva, semen or body discharges. Signs and symptoms include, but not limited to; fever, Headache, Diarrhoea, Vomiting, Weakness and Joint & Muscle Ache.
Washing your hands with soap; using good hand sanitizer, and avoiding unnecessary contact largely help in tackling the spread of the Virus. It is good to avoid eating Bush Meat and where possible, restrict yourself to food you prepared yourself. Dead bodies can still transmit Ebola, so don't touch them without protective gear or avoid them altogether. Protect Yourself. Use protective gear if you must care or go near someone you suspect has Ebola.
That notwithstanding, like many other nations, Sierra Leone is faced with a plethora of challenges. The country is currently battling with the EBOLA threat in her Health Sector.  Therefore, there is need for the Western Media to change their tone of narratives from War, Famine, Poverty and degradation in Africa to that of a continent with Growing Economy, Growing Infrastructure and a Continent that is committed to   meeting Governance Challenges.
To the Ebola challenges Sierra Leone, Liberia and Guinea in large part and by extension, Nigeria and the West African Region. This health problem requires international awareness and treatment. At the Sub Regional level at their recent Conakry meeting, the Leaders of the three most affected countries, have, in various measures, displayed bold and committed leadership abilities to wage brute fight against this deadly virus with assistance of the United Nations and her Agencies.
Sierra Leone's President has 'declared a war' against the dreadful Virus. A State Of Public Emergency declared and a number of actions put in place. Personally, President Ernest Bai Koroma has visited two of the districts that are most affected (Kailahun and Kenema); setup up a Committee he chairs to addressing the challenge.  The disease, in the words of President Koroma "is beyond the scope of any one country, or community to defeat. Its social, economic, psychological and security implications require scaling up measures at international, national, inter-agency and community levels."  We therefore expect our development partners to come to our aide as they've always done, and very quickly too.
EBOLA IS REAL, IT KILLS AND IT IS AN UNSEEN ENEMY THAT MUST BE DEFEATED!