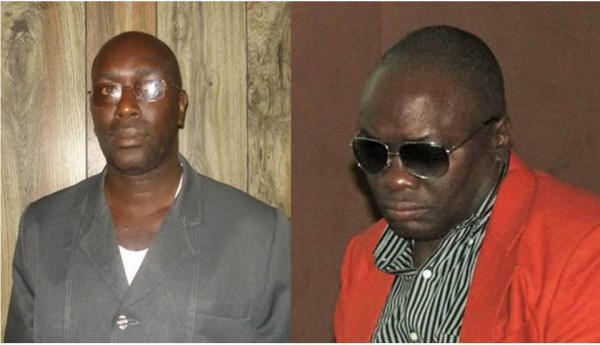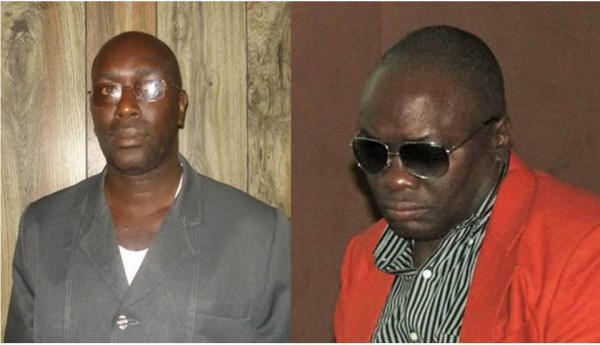 MOIJUE KAI-KAI                                                MUSTAPHA BAI ATTILLA
The former Minister of Social Welfare , Gender and Children's Affairs, Mr. Moijue Kai-Kai and his former Deputy, Mr. Mustapha Bai Attilla , who were fired on Monday for engaging in a public brawl, have apologized to President Ernest Koroma and the whole nation. READ BELOW:
Fellow sierra leoneans I want to take this special opportunity to apologise to the president and the entire nation for the incident that occur at the ministry of social welfare gender and children's affairs whiles I was substantive minister, what happened has brought shame to my humble self and the entire nation
The general public should also note that the allegations by Mustapha Bai Atilla against my personality are completely false and basless and I leave the public to judge because I know whatever the situation is right now I have exhibited high form of leadership through out in my capacity as resident minister of southern province and minister of social welfare gender and children's affairs respectively.
I also want to say sorry to all the women of sierra Leone and the world at large and and I promise whether in my private life or public life such will never repeat again from the bottom of my heart I say sorry to all and I hope yup find a place in your hearts to forgive me and I want to wish all the women happy women's day .
PLEASE FORGIVE ME
Thanks
Hon Moigueh Kaikai
EDITOR'S NOTE :
During the brawl, it must be noted that the man who did almost all the screaming and profanities was the Deputy Minister , Mr. Attilla. COCORIOKO  learns that the Minister, Alhaji Moijue ,  was however faulted for not doing enough to stop the brawl and for allegedly recording it and supplying the audio to the social media, knowing that it will bring embarrassment and disrepute to the Government.
But what set off the Deputy Minister ? Abdul Kabia  explains below what he learnt from his investigations :
________________________
ABDUL KABIA REPORTS
Hon. Mustapha Bai Attila Apologies To The Government And People Of Sierra Leone, Including The International Community
Former Deputy Minister of Social Welfare, Gender and Children's Affairs, Hon. Mustapha Bai Attila has tendered an official statement of apology to the Government and People of Sierra Leone including the International Community, following the unfortunate misunderstanding between himself and the Former Minister of Social Welfare, Hon. Mojoi Kai Kai who has also been sacked as Minister, by His Excellency, Dr. Ernest Bai Koroma for professional misconduct.
However, as an investigative journalist I want to use this opportunity to inform my readers and listeners of this audio message of apology and remus for the benefit of clarity some of the issues that led to Hon. Attila's unfortunate rantings on Hon. Mojoi Kai Kai, thus led to the present state of affairs.
*1. It is evidently clear that the Ministry failed to provide a computer for a Braille Embossing Machine donated by Helen Keller International, an International Philanthropic Organisation in a bid to enhance Attila's administrative work as a visually impaired Deputy Minister.
*2. Secondly, Attila has gone without fuel for his official Vehicle, maintenance cost, official driver supposed to be allocated to the Deputy Minister including repairs for months despite series of requisitions.
*3. Thirdly, the issue of maintenance and beautification of the Deputy Minister's office is another bone of contention including worn out furniture's in a dilapidated building called an office our investigation revealed.
*4. Finally the issue of Hon. Mojoi Kai Kai allegedly placed Miss. Kadija Bangura of FM. 98.1 Radio Democracy in a list of potential travellers to the USA as Press Officer attached to the Deputy Minister of Social Welfare, Gender and Children's Affairs office, without Attila's consent all formed part of the brouhaha.
In a bid to debunk the issue of vandalism currently making rounds on social media, Attila has vowed and willing to do a finger print with any investigating institution in a bid to clear the air, adding that he did not touch any furniture in Mojoi Kai Kai's office as alleged, thus considered such as an act of defamation.
Be it as it may, please listen to Hon. Mustapha Bai Attila's message of remus and public apology in this audio recording and pictorial evidence attached to this revalations leading to his reaction.