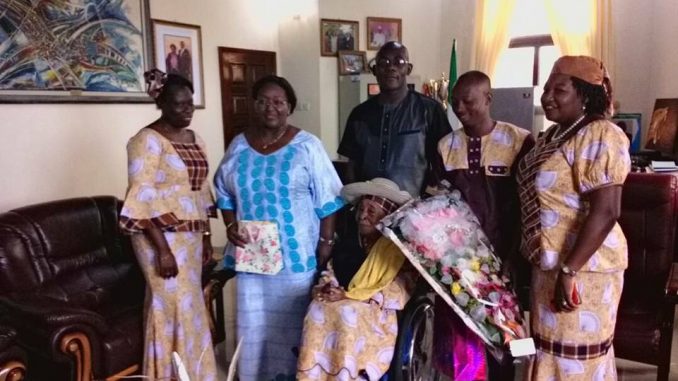 The distinguished First Lady of the Republic of Sierra Leone, has on behalf of her husband H.E. President Ernest Bai Koroma, the Government and People of Sierra Leone, honoured Sierra Leone citizen Mrs. Caroline Kayinde Whitfield as the latter turns 100 years of age today 17th May 2017. The joyful news of the 100th Birthday was officially conveyed to the Government by the family of the much loved old lady.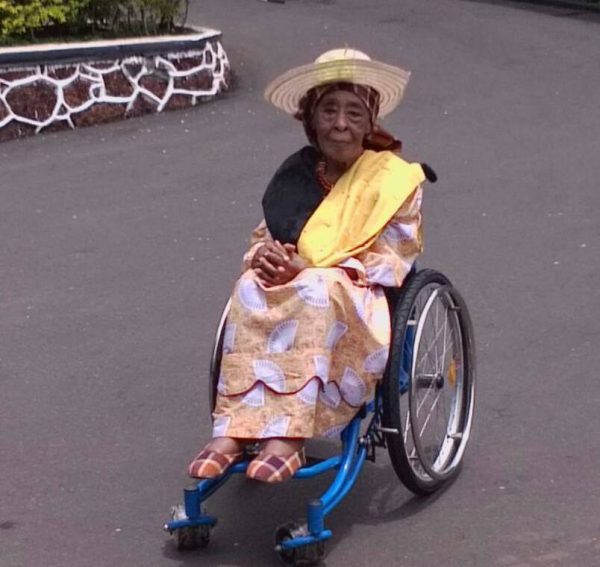 The Centenarian lady was then invited to the Presidential Lodge where she was received grandly by the First Lady Mrs. Sia Nyama Koroma, who, after an extensive friendly chat with "Mama Caro", gave her a 100th Birthday Card and beautiful gifts on behalf of the Government and People of the State of Sierra Leone.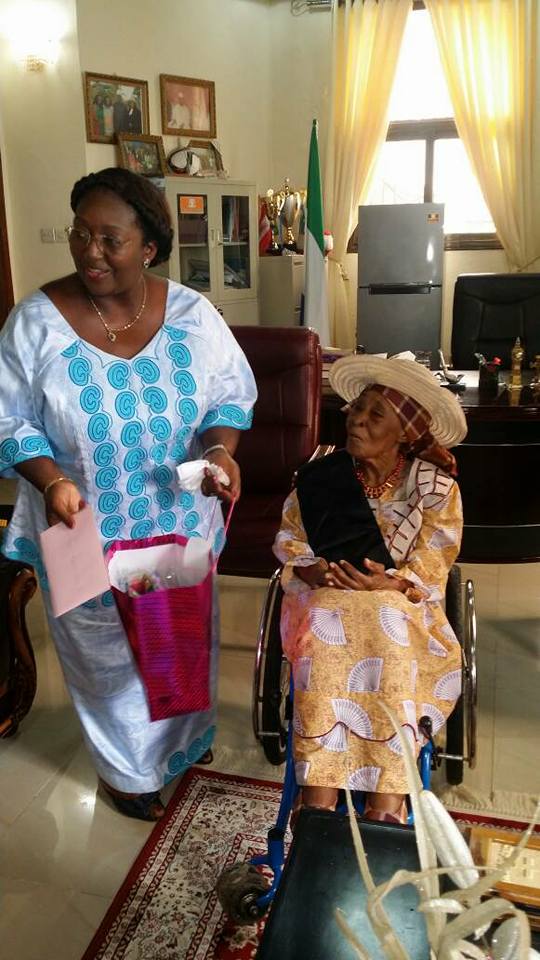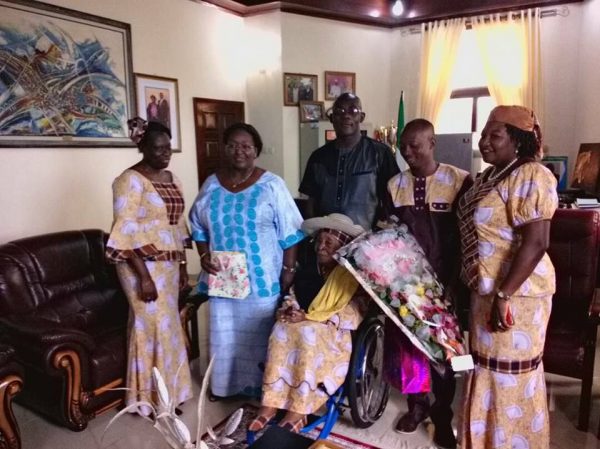 Her family, many of whom flew in from the Diaspora, will be having a Thanksgiving Service and Reception this afternoon in Freetown. Full details will be aired on national television tonight. Meanwhile, please see accompanying colourful photos of the Centenarian at the Presidential Lodge as shared with this update.
© *Ministry of Social Welfare, Gender & Children's Affairs*
Wednesday 17th May 2017.
👆
👆this message is for the pictures you s