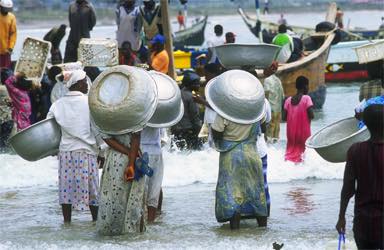 COCORIOKO  reports
Fish, the main food Sierra Leoneans depend on for their protein needs, may soon become scarce in the market.
The people who go out on sea to drop their nets and bring in the fish and those who sell it may go on strike .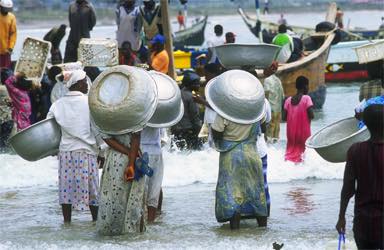 Boat owners, fishermen and fishmongers at Shella Water, Goderich, Portee and other wharfs around the peninsula fishing communities are  protesting over the unannounced increment in  local fishing boats license fees.
COCORIOKO  learnt that the SLPP Government of President  Bio  decided  that  fees should go up. They  introduced an increment on registration license of fishing boats from one hundred thousand Leones (Le100,000) to five hundred thousand Leones (Le500,000); from two hundred and fifty thousand Leones (Le250,000) to one million Leones (Le1,000,000) for various categories of fishing vessels.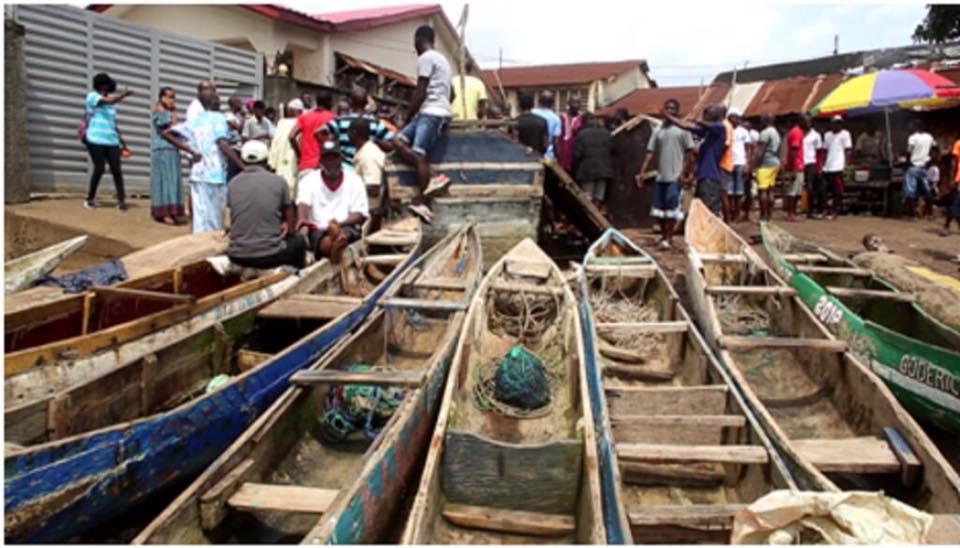 Boat owners, fishermen and other stakeholders have described these increases as unreasonable and beyond their means. 
The fishermen and fishmongers are protesting that the increases will bring unnecessary hardships on them and deplete their business.
This latest problem comes at a time when fishermen are already complaining that  illegal fishing is threatening stocks and dwindling their catch.
Officials at the Ministry of Fishing and Marine Resources failed to return calls  made by COCORIOKO  today.
JONATHAN SALONE BORBOR SEAMER CONTRIBUTED MOST OF THE STORY AND THE PHOTOS