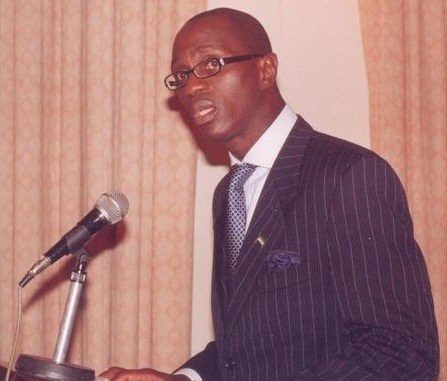 Former Sierra Leone Deputy Defence Minister, Parlor Conteh appeared  at the Anti Corruption Commission (ACC) in Freetown this morning "for questioning on various military procurement issues" when he was in charge.
A source at the ACC said that Mr.  Sannah Marrah, the former Director General of the Ministry of Defence , was also invited for questioning.
According to the ACC Commissioner , Mr. Francis Ben Kaifala on the BBC,  his commission has documents to prove that procurement in the Ministry of Defence was not conducted properly .
The BBC said Mr. Parlor Conteh was released on bail. This appears to contradict claims on social media by supporters of Mr. Conteh that he had been denied bail and is detained at the Criminal Investigations Department ( CID ). And indeed, when COCORIOKO  contacted the ACC Chief, Mr. Kaifala, he reply curtly,  " No bail at the ACC  today ".
COCORIOKO later learnt that both Conteh and Marah have been arrested and are presently detained at the CID.