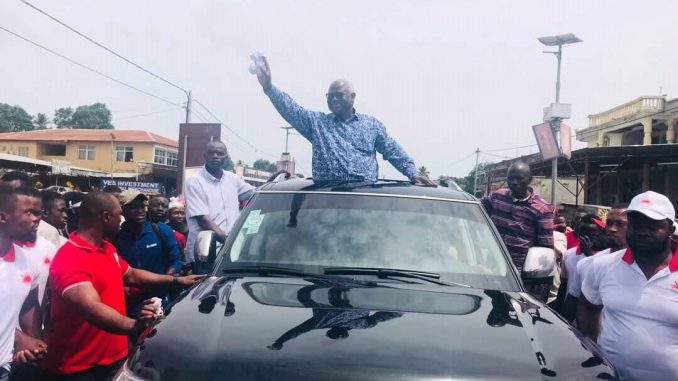 By Jara Mina Jara
Barely a week following his official hand over of the staff of office to the newly elected President, former President Dr Ernest Bai Koroma arrived in the northern regional city of Makeni, Bombali district on Friday 18th May, 2018.
It was an emotional homecoming for the former president who set his foot in his home town Makeni for the first time after retiring as president of Sierra Leone.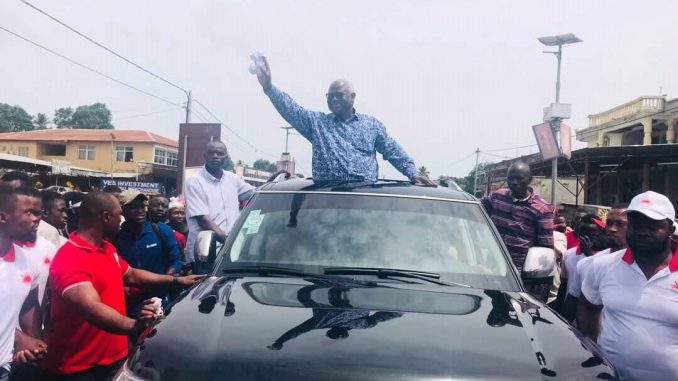 President Koroma got a rousing welcome from thousands of party stalwarts, supporters and sympathizers who had lined up on both sides of the close to three-km route from Magbenteh on the outskirts of Makeni to the Wusum Field to greet him. Standing on top of his SUV, he obliged by waving to everyone along the way. Women, youth, and children showered praises on him and people were even seen running along with his motorcade to capture him in their smartphones.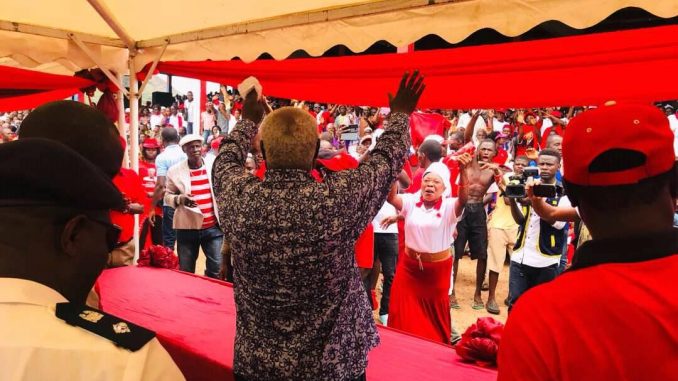 But the former president wasn't alone as he was accompanied by the APC flag bearer for the just concluded presidential elections, the indefatigable Dr Samura Matthew Wilson Kamara.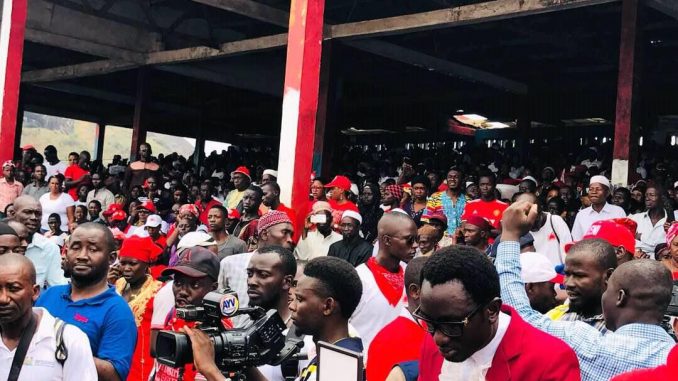 This homecoming for the former president to Makeni was a very poignant event which buoyed the spirits of so many APC faithfuls and enthusiasts.