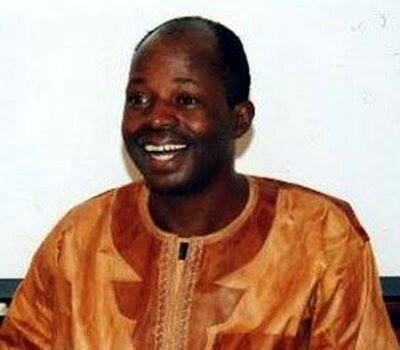 ANTI-CORRUPTION COMMISSION
CATHEDRAL HOUSE
3 GLOUCESTER STREET
FREETOWN
SIERRA LEONE, WEST AFRICA
TEL: 232-22 221468
FAX: 232-22 221900
24th December 2014
PRESS RELEASE
ACC INVITES FORMER MINISTER OF TOURISM MR. PETER BAYOKO CONTEH FOR QUESTIONING
The Anti-Corruption Commission (ACC) has formerly commenced investigations into allegations of corruption and impropriety by the former Minister of Tourism, Mr. Peter Bayoko Conteh relating to donations for Ebola victims.
Mr. Peter Bayoko Conteh was invited to the Commission's Headquarters at Gloucester Street, Freetown on Wednesday 24th December 2014 to assist the Commission with the investigations.
He attended with his lawyer Lansana Dumbuya Esq. and responded to questions from ACC investigators.
After the interview Mr. Conteh was asked to surrender his travelling documents to the Commission whilst the investigations continue.
It would be recalled that Mr. Conteh's recent departure from the position of Minister of Tourism was followed by a shadow of allegations of corruption.
The Commission wants to assure the public of its sustained resolve in the fight against corruption at all times.
……………………………………
Shollay Davies (Mr)
DEPUTY COMMISSIONER ACC