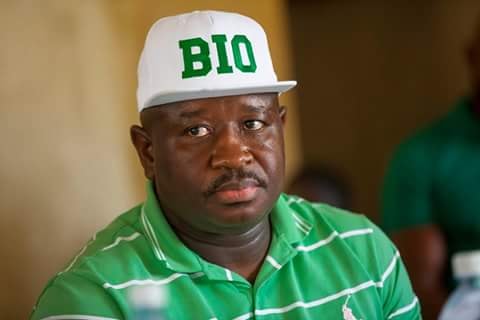 The Sierra Leone People's Party ( SLPP ) Presidential candidate, Retired Brig. Maada Bio, has been accused by Dr. Albert Joe Demby , a former member of his party and former Vice-President in the SLPP Government of the late President Tejan Kabbah , of fanning tribalism in Sierra Leone.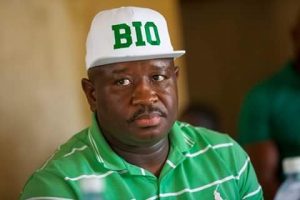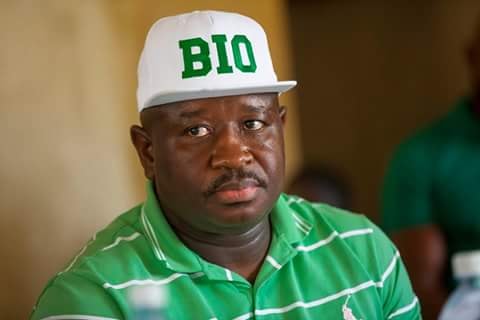 Dr. Joe Demby was addressing members of his party, the National Grand Coalition ( NGC ) ,  during a meeting attended by their flagbearer , Dr. Kandeh Yumkella, after the final results of the first round of the elections.
Dr. Demby can be seen in the video below making the accusation.
Breaking news!! Mada Bio exposed by former vice-president Albert Joe Demby. Mada campaigned on the platform of tribalism and regionalism. Mada is not a good leader for Sierra Leone. He told his people not to vote for KKY-NGC because KKY-NGC is not one of them. Nor to me say ooh, nah De former VP say. Wake me up! Wake you up! Wake up Sierra Leoneans. Listen to the video frrom the horse's mouth. Kabba Kamara, Tunde Scott, Morlai Turay, John Leigh, Honourable Gideon, Lucas Dee, , Kalilu Fomba Kondeh, Lance Al-hassan Kabba, Hashim Williams, Mike Mattia.

Posted by Sam Jay on Wednesday, March 14, 2018
MAADA BIO INSINUATES THAT HE USED SUBTERRANEAN TACTICS TO HELP THE SLPP WIN IN 1996.
THE SELF MADE BRIGADIER BIO CONFESSES HIS DIABOLIC ROLE TO DENY THE PEOPLE OF S/L THEIR CHOICE OF PRESIDENTIAL CONDIDATES, DR. JOHN KARIFA SMART IN THE 1996 ELECTIONS.HE STOOD WITH THE SLPP AND DID ALL WHAT HE HAD TO DO BY THEN TO RIG THE ELECTIONS IN FAVOR OF HIS PARTY.HIS WORKS SHALL FOLLOW HIM.

Posted by Gibrilla Dumbuya on Friday, March 16, 2018