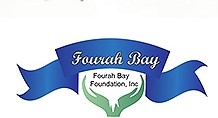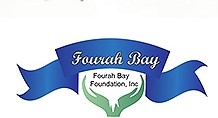 Fourah Bay Foundation (USA), Inc.
44 Hampton Lane, Willingboro, NJ 08046
Email: fourahbay1@usa.com
November 7, 2015
Re: Press Release
Congratulations On Winning The Fight On Ebola
The United States-based Fourah Bay Foundation USA Inc. wishes to congratulate and thank His Excellency President Ernest Bai Koroma, the government and people of Sierra Leone, and their international partners for winning the fight on Ebola in the country sooner than expected.
This day that marks our rescue from that deadly epidemic would not have been realized sooner had it not been for the total commitment of government, it's international partners, ordinary citizens, the civil society including the medical community, the Sierra Leone Association of Journalists (SLAJ), the Sierra Leone Bar Association, student bodies, youth groups, religious and community leaders, the entertainment community, as well as the Sierra Leonean community in the Diaspora, to name a few.
The foundation also wishes to thank the leadership of the Fourah Bay community in Freetown including Alhaji Hassani Karim, Alhaji Yunisa Tejan Sanusi, Alhaji Mohammad Thomas and Hon. Mrs. Madina Rahman (Deputy Minister of Health and Sanitation), for their role in guiding the community during those difficult moments.
On behalf of the Fourah Bay community in the United States, Fourah Bay Foundation USA Inc. wishes to thank all for such an exceptional accomplishment. Thank you all!
Long Live Sierra Leone.
Fourah Bay Foundation USA Inc. is a not-for-profit organization in the United States, set up to address the many challenges the Fourah Bay community in Freetown, faces. Since its formation, the Foundation has helped funded a number of development projects in the community, mainly in the area of scholarship for students. During the outbreak of Ebola, FBF USA Inc. donated anti-Ebola equipment to help fight the disease in the community.
Chairman                                                                                                         Secretary
Lamin Alharazim                                                                                            Aroun Rashid Deen