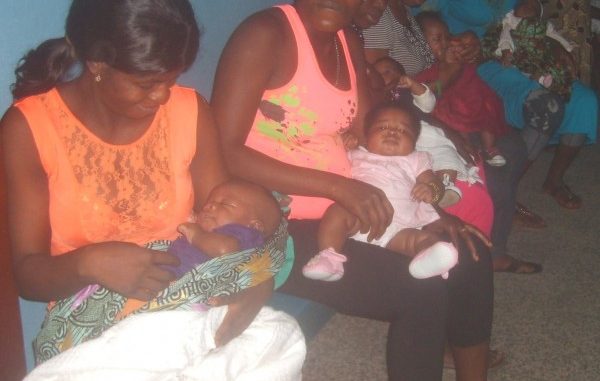 By Bai Lama Kamara
The Ebola outbreak has created numerous challenges for the continuation of routine health care delivery services which has had some adverse effects on the Free Health Care in the early part of the outbreak, and continues to pose a threat on routine services due to rumors and misconception.
Routine immunization was negatively presented by some unpatriotic Sierra Leoneans, claiming that Ebola Vaccines were being administered in schools and health facilities to infect people.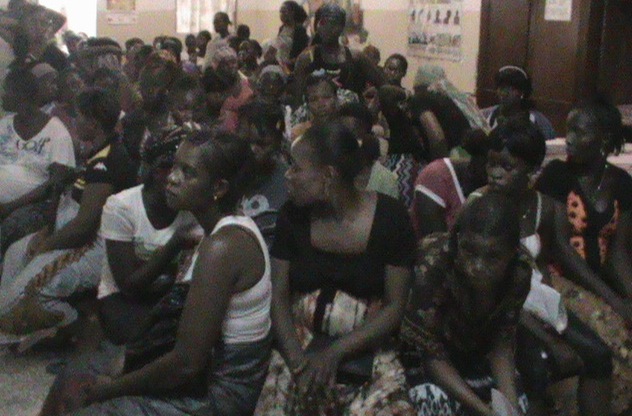 Pregnant women attending Antenatal Clinic
The Ministry of Health and Sanitation intensifies Sanitization to dispel the widely spread rumors which resulted to pregnant women and lactating mothers now going for Ante Natal  and post natal Clinics.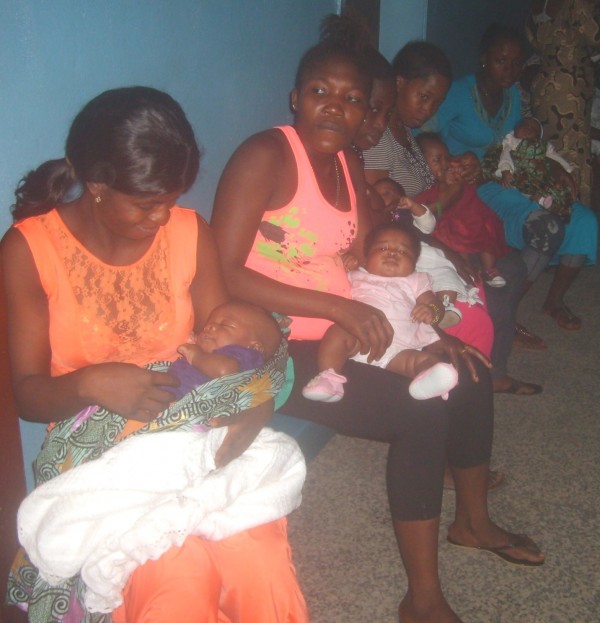 A line-up of Lactating Mothers at the Post-Natal Clinic
The success story at the Princess Christian Maternity and the Old During Children's Hospitals, is the growing increase of Free Health Care beneficiaries accessing Service at the outpatient and Ante Natal Clinics ever than before.
Medical Superintendents of the two hospitals, Dr. Alimamy Koroma and David Baion with support from their dedicated staff are now the proud recipients of this development, and are encouraging people to take advantage of the opportunity as it is their right. Services from Ante Natal and Post Natal Clinics are a priority to beneficiaries, and services are provided country wide. Pregnant women and lactating mothers including the Under Fives are encouraged to continue accessing service, and to be goodwill ambassadors to dispel rumours that are discouraging people from attending clinics.