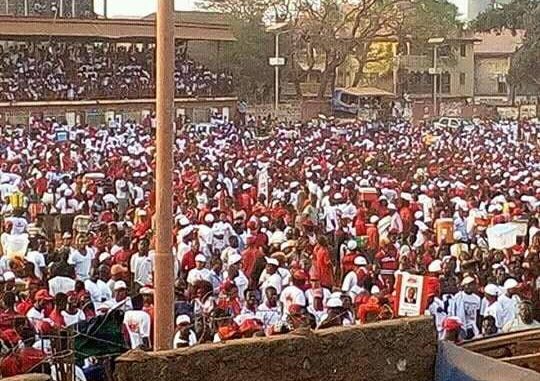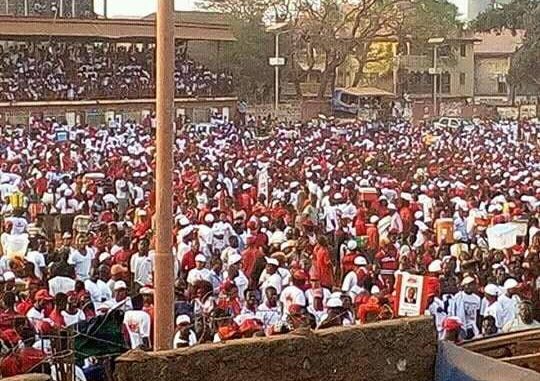 What was supposed to be a door to door-person to person campaign exercise, metamorphosed into a full blown exhibition of acceptance and supports for the indomitable All Peoples Congress (APC), political institution, by residents of Freetown, the Capital City of Sierra Leone, as today Monday 12th February, 2018 saw Freetonians holistically accepts the APC as their political friend and vowed to vote massively for Dr. Samura M. W. Kamara among others, come March 7th.
"However, this is in complete contrast to what we witnessed on Saturday 10th February, 2018 when members of the SLPP were supposed to campaign, but ended up held meetings, following low turn out and bankrupcy"; says Martha Swarray.
Be it as it may, it is evident of the fact that, upcoming events have started casting their shadows, thus the chances of APC winning the March 7th, 2018 polls, remain feasible.
@ Editayo George Temple (The Investigative Journalist) +23279316750