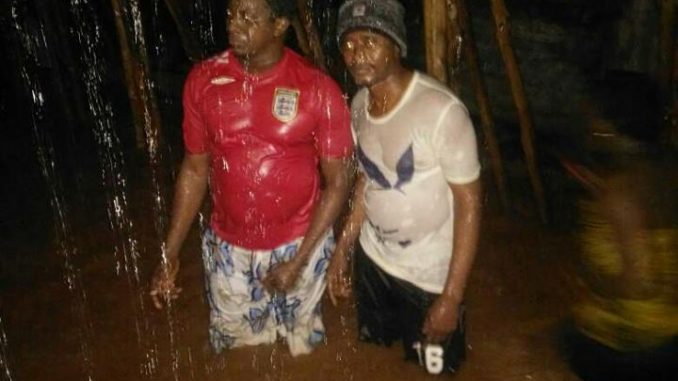 Heavy rain would not let up in Freetown tonight and the city is said to have been suffering from more flooding , with frightened residents of the Kroo Bay slums said to have climbed their roofs to seek shelter. panic is said to have gripped  Congo Town and Kolleh communities.
According to AYV TV,  rescue operations are presently on.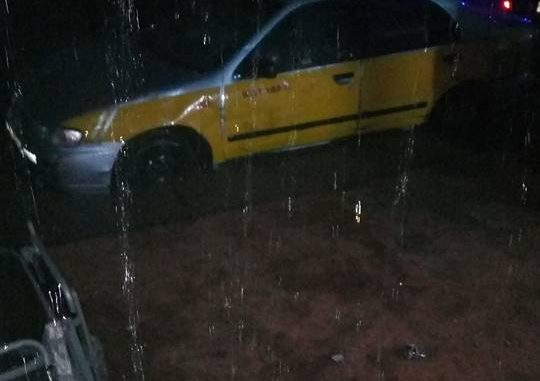 According to Lihai Turay, "Residents of 63 & 65 Dundas Street in Freetown are calling for evacuation. They're on their rooftops calling for help. Also please avoid the Wallace Johnson bridge between Juba and Lumley for now."
"The heavy rain ooooo ", a contributor screamed  at Facebook .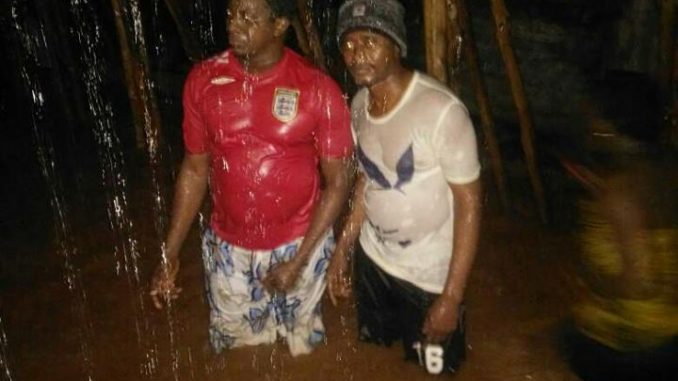 Alex Alex, wrote on Facebook : "CALL YOUR PEOPLE BACK HOME AND ADVICE THEM NOT TO DRIVE AROUND FREETOWN, AS IT IS RAINING CAT AND DOG AGAIN. GOD YOU ARE MERCIFUL.PLEASE COVER YOUR CHILDREN. SPARE THEIR LIVES FROM ANOTHER CALAMITY. AMEN."
People are warned to stay away from Wilkinson Road, Pademba Road and Brookfields.
Said Osman Timbo : "I remember when we were kids…..we used to be excited about rainy days….now we are scared of it."
Andrew Johnson agreed : " Yeah like diamonds our blessing of heavy rains is now turning to a curse…"
Investigative journalist, Editaye Temple , is reporting that "According to distressed calls received by this writer from residents of both big and small Waterloo Streets and it environs, it is raining heavily and their houses have flooded with water, thus calling on the Disaster Management Unit to come to their rescue, immediately."
Zico Koroma warned residents : "Una nor sleep ooo, or if una da near the hazardous zone Pls keep off now b4 too late." Another writer warned : "Plz Plz una nor sleep ooo. … The rain too heavy, " , as Favour Lextin reported : "Its raining heavily in the western of Freetown… God save us in Jesus name.. Amen. "