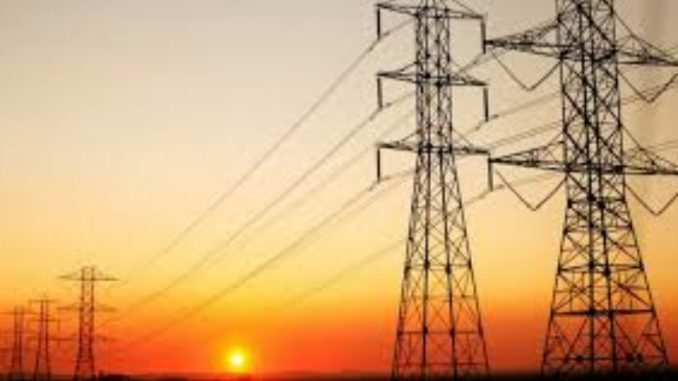 The Electricity Distribution and Supply Authority (EDSA) in Sierra Leone on Wednesday issued a statement apologizing for recurrent blackout in the last few days while explaining the cause for the situation.The last few days, after the March 31 presidential run-off election and following the swearing of the new president, much of the country's capital, Freetown has been engulfed in darkness for the most part of the day. In Some communities residents have complained of not having electricity for nearly a week on end.
Some supporters of the opposition All People's Congress (APC) capitalized on the situation and blamed it on the "incompetence" of the new Sierra Leone People's Party (SLPP)-led government. But some SLPP supporters say disgruntled APC people within might have been sabotaging the new government and thus are calling for investigation.
However, EDSA blamed the whole situation on shortfall of supplies from the country's main hydropower plant and the privately run Adax Bioenergy plant.
The Bumbuna Hydropower plant, situated in the north of the country, provides the single largest share of Sierra Leone's power – 50mw. But this usually drops during the dries due to the fall in level of the water. According to EDSA, the plant's generation capacity has dropped to 8 mw due to massive drop in water levels.
It added that Adax, which is owned by a Swiss business group and which used to produce 12 mw, has ceased operation due to unspecified technical problems.
"This situation has caused instability in the power supply and thus posed a huge challenge to the provision of electricity in the Western Area," the statement said.
A member of the governing SLPP had been quoted earlier saying the party considered the situation sabotage until it hears from the authority.
"Until EDSA tells us what the problem is, we regard it as a sabotage because we only started experiencing blackout when the new government took over," Abu Bakarr Joe Sesay, Editor of the Unity Newspaper, the official mouthpiece of the SLPP, was quoted telling a reporter with the Freetown-based Trumpet newspaper. Also on Wednesday, a member of the Presidential Transition Team was reported saying the previous government owed suppliers of electricity billions of Leones, which may have led to cut in power supply.
Besides Bumbuna and Adax, EDSA also sources power from a number of Independent producers, including a Turkish power ship recently hired by the government. It's however not clear which supplier is actually owed by the government.
Jacob Jusu Saffa, who is the Finance Lead in the Transition Team set up by President Maada Bio last week, however told a radio breakfast programme that the new government was working on modalities to raise money to pay the suppliers owed.