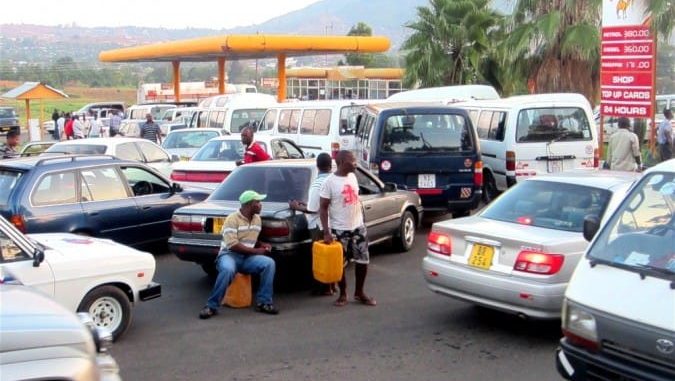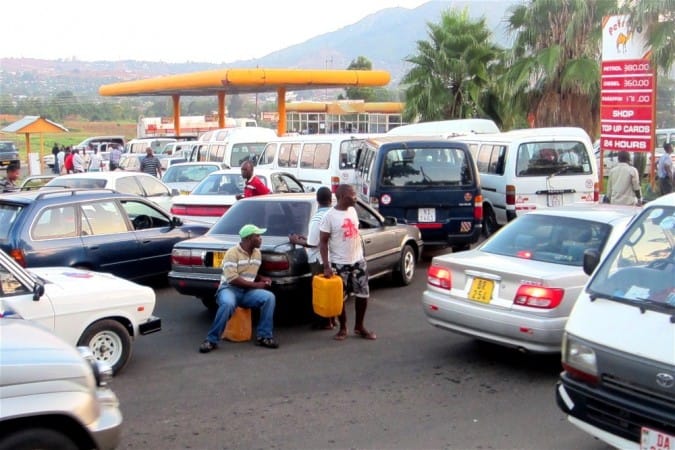 The  prices for petrol, diesel, kerosene and fuel oil has been increased today with immediate effect following a joint review of old pump prices by the Petroleum Regulatory Agency, Ministries of Finance and Trade, and Oil Marketing companies.
The price increases , which have left many Sierra Leoneans devastated , came after a week of anxious speculations during which fuel even disappeared from filing stations and government accused dealers of trying to create artificial scarcity.
The new prices:
Petrol from Le7,000 — Le8,500/litre
Diesel from Le7,500 — Le8,500/litre
Kerosene from Le7,500 — Le8,500/litre
Fuel oil from Le6,500 — Le7,500/litre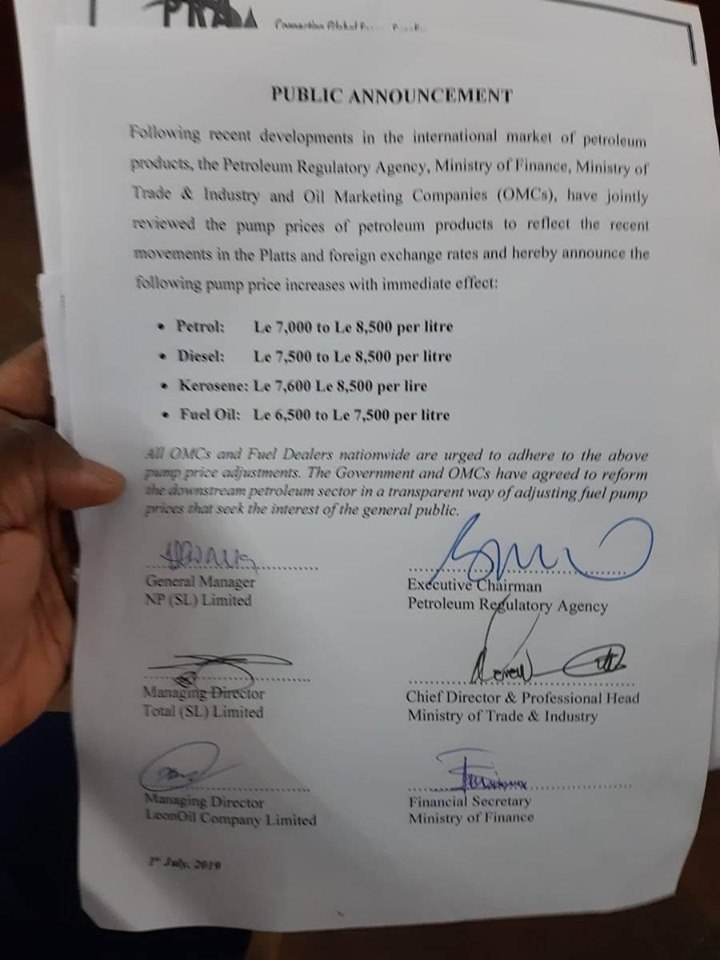 Many Sierra Leoneans are complaining that the price increases may have been necessitated by the desires of the President Maada Bio Government to adhere to the conditionalities of the IMF,  who are averse to the subsidization of rice and fuel prices by the government. The increase may be aimed at getting a $ 21 million grant promised by the IMF.
The price increases in fuel comes at a time when the Leone has lost value against the dollar, making oil companies run at a loss when they change their Leones to the dollar to import fuel. However, the government release talked about "recent development in the international market". But the international market has been largely stable.