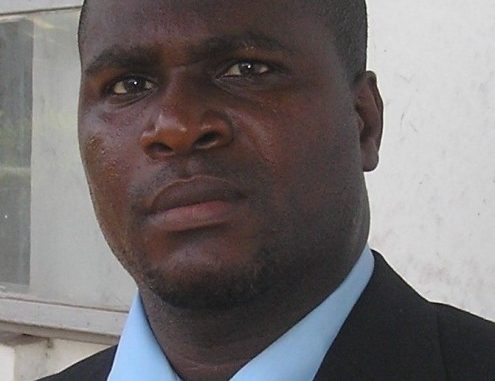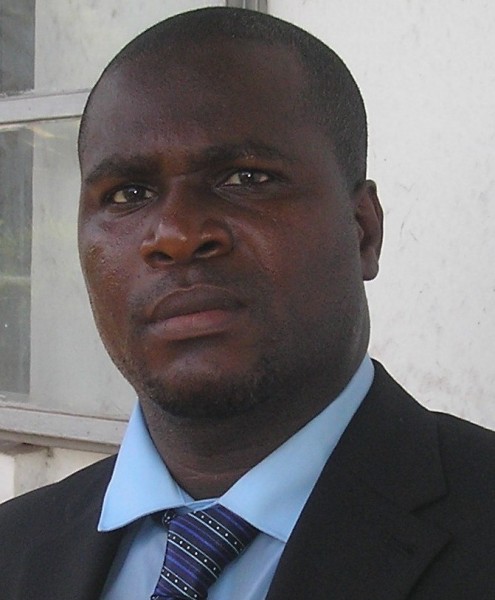 By Mohamed Sankoh (One Drop) : 
There are certainly some enemies at the gates of State House and State Lodge. Or to put it in plain English: there are saboteurs within the government of President Ernest Bai Koroma who are now Fifth Columnists parading the corridors of power.
As recent as recently, there were alleged secret meetings by some higher-ups in government at an OAU villa at Hill Station. At that meeting, it is alleged that some of the attendees vowed that come 2016 if President Koroma refuses to name his successor they would openly challenge him and coerce him to do so. At that meeting also, it was reported that some of these higher-ups plan to use social media like Facebook and Twitter, and even local media, to create programmes and groups with the aim of presenting the President as a dictator who is not only responsible for people's current miseries but a man who is refusing to give "other people chances".
At first I took that information with a pinch of salt. But two things happened that made me to give those allegations serious thought. The first thing was a local newspaper report which states that some youths of the ruling All People's Congress(APC) had storm their party's Brookfields headquarters in Freetown to protest why President Koroma had not been giving them jobs but people who never suffered for and with the party. On investigations, it turned out that that story was a cooked-up one as youths never stormed the APC headquarters. It turned out that it was a former cabinet Minister, who believes he should still be in cabinet, who fabricated that story and fed it to a lazy newspaper which doesn't even have the journalistic decency to cross check the story.
And the second issue that provoked my suspicion that some higher-ups in government are working against their President behind his back was the persistent calls last week by pro-SLPP journalists and SLPP apologists for President Koroma to visit the epicenters of the Ebola virus. While they were presenting the President as a heartless man who did not care about or for Ebola victims by refusing to visit and sympathize with them; pro-SLPP newspapers late last week presented Vice President Chief Sam Samuel Sumana as an anti-Ebola champion who was more Catholic than the Pope! Though I am not inferring anything here; but if one scratches the surface thoroughly then the inference will be very clear. But thankfully, President Koroma has now visited the Ebola epicenters and even spoke with Ebola patients. This has finally shown that the President really cares and is truly the Father of the Nation.
And from my sources at the corridors of power, some of President Koroma's cabinet ministers are allegedly in league with some pro-SLPP journalists and SLPP operatives in the Diaspora. They are reported to have planned to finance some local newspapers to conduct series of fake public perception surveys and publish them with slants of an anti-Koroma bias; provide the funds for paid-up radio phone-in programmes in which the successes of the Koroma-led administration will be rubbished, and pre-finance the activities of some Civil Society Organizations (CSOs) to create disaffection amongst the populace with the aim of creating an oasis for a sort of "Arab Spring" in Sierra Leone. 
And as if such Brutus's conspiracy is not enough, two days before this year's "Pray Day" (the official end of Ramadan) I got inkling that some of the alleged conspirators were in Koinadugu District, northern Sierra Leone, where they allegedly polished their would-be pre-2016 palace coup with a broad tribal brush. In one of two meetings there, it was allegedly resolved that the 2018 presidential candidacy of the ruling APC should not be a Temne-Limba-Krio affair (whatever that means).
Whether all of the above is circumstantial or not, there is no smoke without a fire which is why President Koroma should always be aware that he has many two-faced people surrounding him. They have been playing Dr Jekyll and Mr Hyde with him all this while: They smile in his presence and plan to stab him behind his back! 
But as the Krio adage goes: "For mas agidi for lepet norto him nar de tin, but nar for face am" (sorry, I couldn't translate that into the English language); so-called influential people in government could plot and scheme behind the President's back but they don't have the guts to confront him with their follies. This is because apart from him being the revivalist of the APC; the head cornerstone (sorry my Muslim readers for that biblical allusion) of the New APC is President Ernest Bai Koroma. And if he is taken out of the equation, then the current APC would be standing on mosquito legs.
So whether the alleged Brutuses at the corridors of power like it or not, the fact is they will have to grudgingly grapple with the powerful presence of President Koroma today, tomorrow, and even beyond 2018. This is because, though he might not be the next APC presidential candidate, he will have to steer the APC to victory in 2018 just as he did on two occasions. 
It is on that note that I am ending today's One Dropian dropping by entreating President Ernest Bai Koroma to adopt the "Take No Prisoner" policy from now on. If some of those he trusts want to play Dr Jekyll and Mr Hyde with him; he should not hesitate to play the protagonist in their Hollywood movie!
medsankoh@yahoo.com/+232-76-611986