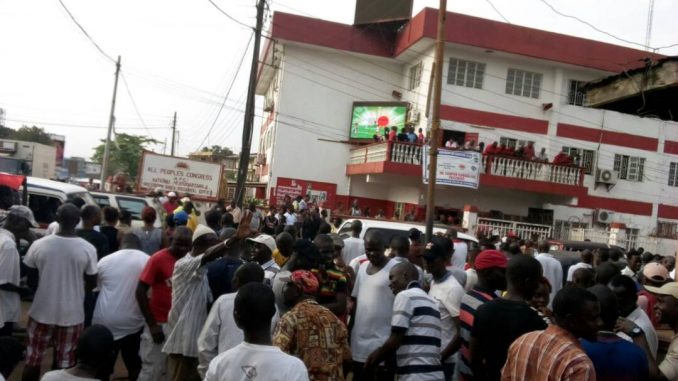 DEPUTY MINISTER AND APC PUBLICITY SECRETARY CORNELIUS DEVEAUX DEBUNKS ALL AND SAYS APC IS VICTORIOUS
By Kabs kanu and Pasco Temple
The Deputy Minister of Information and Publicity Secretary of the APC, Hon.Cornelius Deveaux, has told partisans of the party all over the world that the APC will win the presidential runoff elections .
Mr. Deveaux said that based on all the results from the polling stations across the country , the APC was victorious at the polls and the Chairman of the National Elections Commission ( NEC ) has assured the political leadership of the party that he will comply by the High Court order on manual tallying of the figures and he will start announcing the results tomorrow.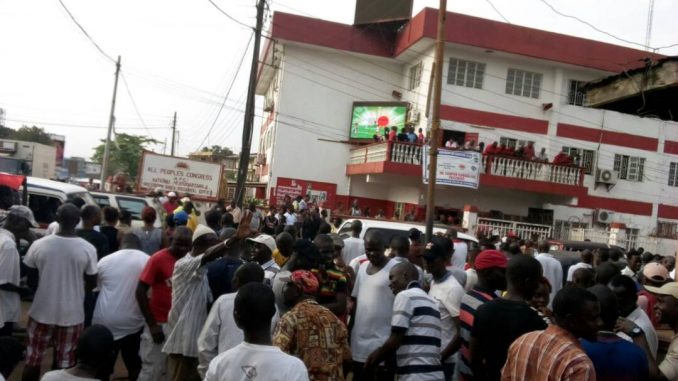 APC SUPPORTERS JUBILATING TODAY AT THE PARTY OFFICE 
The minister was talking to FM 94.7 RADIO TEMPO this evening. As he spoke to us from the party office , jubilation by APC supporters reverberated from the background.
The minister condemned media conspiracy against the APC and a misleading chart circulated by AYV which he complained caused a lot of confusion today. What they did not tell readers was that their chart was based on only 1,000 polling stations out of the about 11, 000. AYV has apologized for the oversight and promised to correct it. The chart gave cause for SLPP supporters to start circulating the wrong impression that the SLPP presidential candidate, Retired Brig. Maada Bio, had won the runoff by 53%.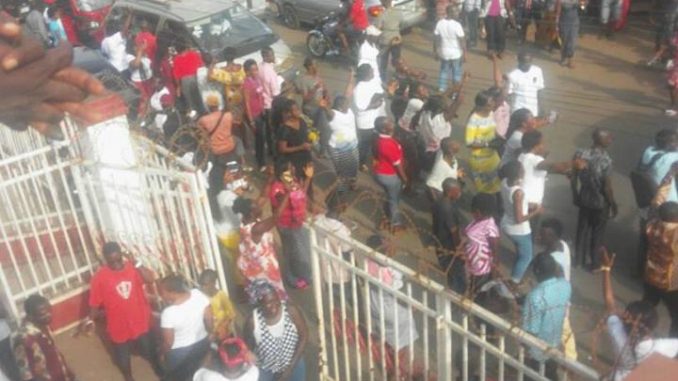 APC SUPPORTERS JUBILATING
Minister Deveaux said that the APC will win the runoff because they did not only sweep their stronghold of the North, but won in the Western Area and got impressive results from Bo, Moyamba and Kono, though they lost there. He said that the APC was 30,000 votes up on the SLPP, according to all the results reported in from the polling stations by party agents.
The full FM Radio Tempo interview with the minister will be repeated intermittently tonight. We will bring you the time.