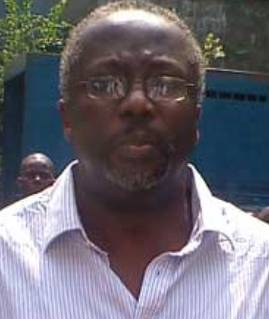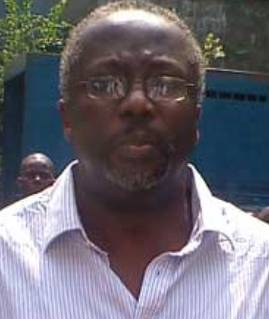 OMRIE GOLLEY
Monday January 23, 2006
Chernor Ojuku Sesay
Omrie Golley, Mohamed Alpha Bah and David Kai Tunde were today sent to Pademba Road Prison  after they were refused bail by Sam Margai presiding Freetown Magistrate Court No. 1.
According to the charge court sheet read in court, the accused persons, on the 9th January 2006 plotted to overthrow the government of Sierra Leone and to assasinate Vice President Solomon Berewa by an unlawful means. The charge sheet stated further that on  diverse dates between the 9th to 13th January, 2006, the accused persons conspired together with other persons unknown to hold a first meeting at Bintumani Hotel on the plot to overthrow the government in order to create a situation where chaos will prevail; and that on a date unknown within the first day of December 2005 to  January 2006, the accused persons met at Kaddy's Beach Bar again to hold their second meeting.
It was also stated that Mohamed Alpha Bah visited the ammunition store at Wilberforce Barracks.
The prosecution team is led by Attorney General and Minister of Justice, Fedrick Carew. Others in the team are O.V. Robin-Mason, Gerald J. Soyei, Mrs. J.A. Betts and A.K. Barber among others.
The defence team include Charles Francis Margai and Ansu Lansana.
Charles Margai pointed out that the defence team shall increase their number on the next adjournment date. He further asked the Attorney General whether he has any intention of taking the matter to the High Court.
The accused were not granted bail.
Meanwhile, the accused persons are remanded at the Pademba Road Prisons. The matter comes up again on the 30th January at 9 am.