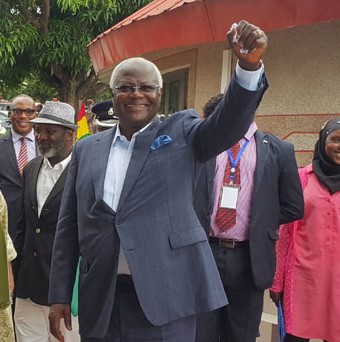 Well, what do we say when we have so many doomsayers among our people,   in the slip-shod mainstream  media, erratic social media, irresponsible  forums  and the hordes of armchair critics in the diaspora , who want to see the Government fail ?
If Sierra Leone has problems, it is these unpatriotic  people who have no love for their country, once their tribal and regionalistic  government is not in power.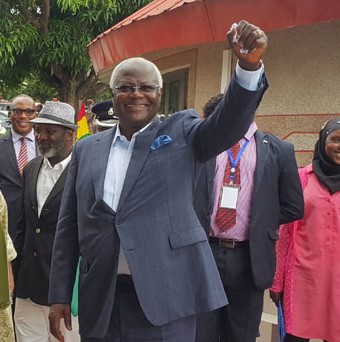 During the past months, they have been at it, magnifying the country's post-Ebola economic hiccoughs and foretelling frightening economic doom for the nation . They threw every imaginable slimy mud at the Government . They predicted unimaginable economic setbacks that were nothing but the figment of their imagination and what they were wishing for the Government in their quest to see it fail.
They even said that the IMF, World Bank, EU and our traditional development partners had stopped providing economic support .
Well, they will have to eat humble pie once again. While the situation is still not 100% perfect, thanks to the lingering effects of the destruction wreaked on the economy by Ebola and the shocks from the world economic meltdown ,  the Government has started turning around the economic situation once again. The economic situation is going to improve as President Koroma assured the nation. President Koroma's Government has proved again that it is equal to whatever predicament that befalls the country.
READ THIS GOOD NEWS THAT CAME FROM THE GOVERNMENT TODAY :
GOVERNMENT OF SIERRA LEONE
PRESS RELEASE 27th July 2016
The general public is hereby informed that Government of Sierra Leone has received the sum of USD 34. 12 Million from the International Monetary Fund (IMF) following the approval of the Fifth Review of Sierra Leone's Performance under the Extended Credit Facility Arrangement on July 1, 2016 and funds disbursed on July 11, 2016.
Furthermore, the Government has also received the sum of USD 30 Million as Capital Gains Tax following the conclusion of the sale of Airtel Sierra Leone to Orange Group. Other expected disbursements include 23 Million Euros from the European Commission and USD 20 Million from the World Bank during the course of the years.
These amounts will be made available to the private sector through the weekly Foreign Exchange Auction at the Bank of Sierra Leone.
The Leone equivalent of these funds will be utilized to support the Government Budget, including continuing funding for the Government's infrastructure program; including roads, energy and water and the payment of recurrent expenditures to support the operations of Ministries, Departments and Agencies (MDAs).
Dr. PATRICK S. CONTEH
MINISTER OF STATE
MINISTRY OF FINANCE AND ECONOMIC DEVELOPMENT