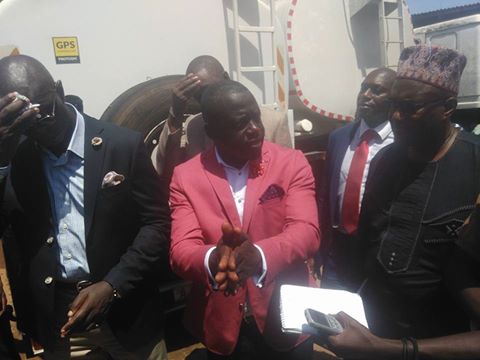 The Minister of Information and Communications, Hon. Mohamed Bangura disclosed on Tuesday 11th October, in Freetown that the government has subsidized eight nine point Six hundred thousand billion Leones (Le89.6Bn) on fuel consumption in this year.
He made the disclosure at the an emergency press briefing by his Ministry at the Police garage, Kingtom, to update journalists about the smuggled fuel that was impounded in Kambia district. Hon. Mohamed Bangura admitted that these are difficult time, stressing that difficult times requires difficult people to deal with difficult issues.
….."we don't know that we are subsidizing for the three countries, Sierra Leone, Guinea and Liberia which has impacted negatively on our economy" he said.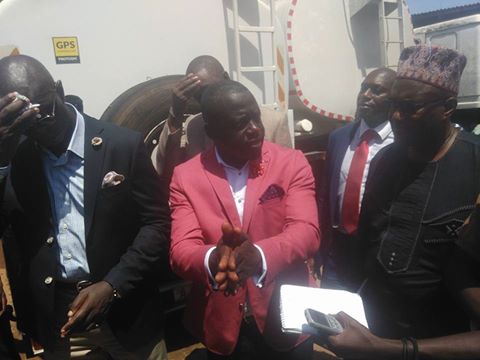 He assured the people of Sierra Leone that very shortly they will go after market women deliberately shooting up the prices of local commodities in the markets all in the name of the dollar. He therefore called on the Judiciary to look at the evidence in the matter and take the rightful decision to ensure sanity.
In his contributions, the Minister of Internal Affairs, retired Major Palo Conteh said when he took over his new assignment, he instructed the regional police commander North West, AIG Foday Dabor to check the numbers of fuel stations at Kambia, Makeni and Portloko districts. He said to his surprise, it was revealed that Kambia district alone which shares border with neighbouring Guinea had 31 fuel stations. He stressed that the whole problem of fuel smuggling started at this point wherein there were more fuel stations at Kambia as expected. " The police are doing very good job as we have seen the Inspector General himself inspecting the border areas where these unlawful transactions are taken place and made some arrest," he maintained. He commended the police for what he described as job well done and called on enforcement agency to address this negative act.
©MIC OUTREACH TEAM