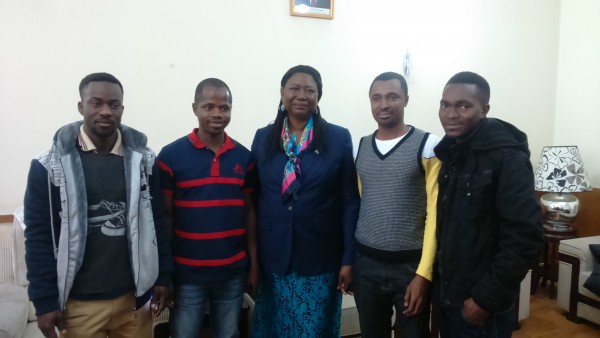 The Government of President Ernest Bai Koroma has effected payment of Six Hundred and Thirty Seven Million, Seven Hundred and Eighty-Six Thousand, Two Hundred and Twenty-Four Leones (Le 637,786,224) as Annual Personal Allowances to seventy-Two (72) Sierra Leonean students, pursuing further studies in different fields of academia, in the People's Republic of China.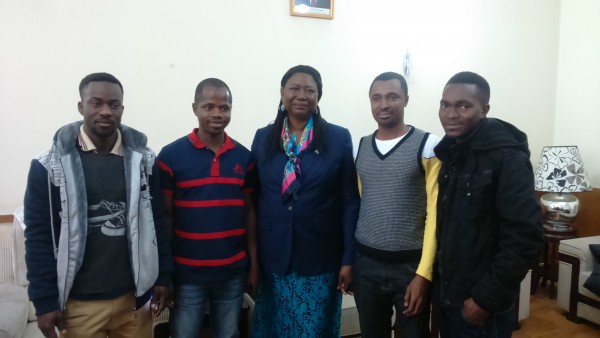 The list of Seventy-Two Students was harmonized by Government, to include those who were awarded scholarships by the Chinese Government through the Ministry of Education and those directly awarded by the Embassy of China in Sierra Leone for the 2014-2015 Academic Year.
Commenting on the Remittance by the Government, Head of Mission, Sierra Leone Embassy in China, Madam Kumba Alice Momoh thanked the Government and especially the Ministries of Education and Finance for their untiring efforts over the years in meeting students' needs and in facilitating the award of scholarships to deserving Sierra Leonean students.
Madam Momoh also thanked the Government and people of the People's Republic of China for their continued support to Sierra Leone especially in areas of infrastructure and human resource development.
In his reaction, President for Sierra Leonean Students in China, Adikali Sesay thanked the Government of Sierra Leone for the timely payment of their allowances, saying, "as students, we do appreciate the efforts of Government and we want to thank the Ministries of Education and Finance especially for harmonizing the lists of students."
Sesay referred to the latest payment by the Government as a demonstration of its commitment to development the country's human resource sector.
Government has over the years been commended for increasing Annual Personal Allowances of Students from a paltry sum of less than 500$ by previous Government to 1,800$.
The Chinese Government has also continued with their efforts in fostering the already existing traditional friendly ties with Sierra Leone as seen in their annual allocation of over 30 scholarship opportunities to deserving students from Sierra Leone coupled with their supports in other sectors as in health, agriculture and infrastructure.
John Baimba Sesay
Press/Information Attaché
Sierra Leone Embassy
People's Republic of China
Baimba Sesay
Press Attaché
Sierra Leone Embassy
7 Dong Zhi Men Wai Dajie,
Chaoyang District, Beijing
People's Republic of China
100600
*Tel: 0086-15010707051
* Fax:0086-1065323752*
TRUST AND LOYALTY ARE OF MORE VALUE TO ME!