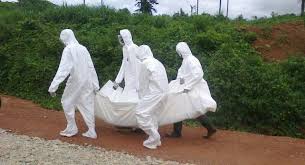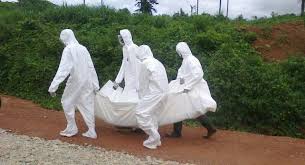 Freetown, 29 August 2014 – The Government of Sierra Leone's fight against the Ebola outbreak has been further boosted by UNICEF today with 88 motorbikes worth over $ 250,000.
One set of the motorbikes will be handed over to the Ministry of Health and Sanitation for contacts' tracing and Social Mobilization activities. The motorbikes will allow surveillance teams with rapid identification and monitoring of persons who may have been in contact with Ebola infected persons. Social Mobilizers will use them to be more effective in reaching remote communities to raise awareness and educate people on preventing the disease from further spreading.
The other set which will be handed over to the Ministry of Social Welfare, Gender and Children's Affairs, will be used by teams providing psychosocial support to children who are severely affected by the outbreak. These children include survivors and those who have been orphaned by the disease as they continue to face mounting challenges in getting resettled in their communities.
"Ebola has claimed the lives of over 100 children in Sierra Leone and a growing number continues to be affected", said Hon. Alhaji Moijue Kaikai, Minister of Social Welfare, Gender and Children's Affairs. "Discriminating and stigmatizing against survivors, child orphans and service providers who are addressing the disease in their communities are affronts to their rights and are strongly discouraged!"
Communications and education to influence behavior change and contacts' tracing are crucial to the fight against Ebola and with the required mobility communities could be relatively easily reached.
"Mobility is fundamental in the fight against Ebola", said Hon Ms Miatta Kargbo, Minister of Health and Sanitation. "These bikes will facilitate activities in the field and allow Government and partners to get to the most remote communities with key messages on Ebola and trace contacts, which are vital in stopping the transmission and ending the disease in Sierra Leone".
UNICEF is a member and supports activities in five of the pillar groups that have been set up under the Ebola Operations Center and National Ebola Taskforce. These include Coordination, Social Mobilization, Surveillance and Laboratory, Logistics and Child Protection/Social Protection pillars.
"It is of strategic importance that UNICEF and other development partners continue to support the Government with needed logistics and technical support to adequately address issues in the Ebola outbreak", said Roeland Monasch, UNICEF Representative to Sierra Leone. "Reaching out to communities with basic information and education and providing psychosocial support to affected children and their families could make significant differences to their lives".