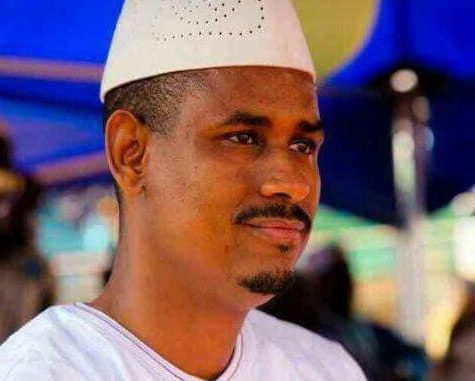 WHO IS CHERICOCO ?
 READ 2 ARTICLES WRITTEN ON HIM BY OTHER JOURNALISTS :
_____________________________________________________
GRAIN OF TRUTH: Chernor Bah ( Chericoco ) : Man of Destiny
By Rev. S.M. Williams
To be plucked out of several eligible youths for appointment to the second highest position in the land cannot be by a fluke. It can only come after a long hard look at the scenario. On his assumption of power President Koroma had vowed to lay down his life for the youths metaphorically and it would appear that Chernor has just fitted into that desideratum. He seemed to be aware that "The strength and safety of a community consist in the virtue and intelligence of its youth especially of the young men-J, Hawes.
Chernor aka Chericoco has not achieved his present status by sudden flight. Like other achievers it did not come to him on a golden platter. He must have swotted for it. And his swotting has paid off. In the first place he may not be the youngest Member of our Parliament ever but he may be the youngest Deputy Speaker ever who has served fittingly as Acting Speaker on a number of occasions.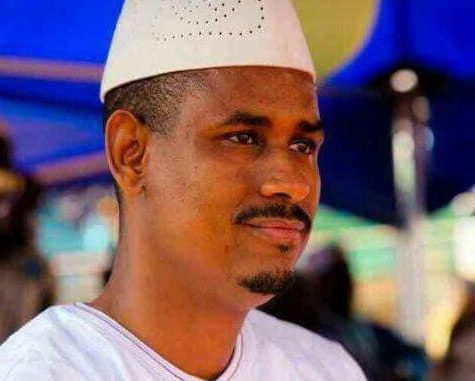 I wouldn't know by what philosophy Chernor was guided between the two philosophies of predestination and non-predestination. Rene Descartes wrote" That God has foreordained everything is self-evident. Sallust wrote" Every man is the architect of his own fortune. Whatever it is youths should embrace the latter philosophy for progress and abandon the cliché that "everytin nar God". Moreover we should realize that if 'everytin nar God". Our creator would not have endowed us as free moral agents.
In a country where tribalism has become a bane Chernor has been playing the role of a unifier regardless of tribe. Incidentally he comes from the Fullah tribe whose members straddle Sierra Leone and Guinea giving the mistaken idea to some uninformed Sierra Leoneans that Fullahs are not Sierra Leoneans. In fact it is colonialism that is to blame in their arbitrary delineation of colonial boundaries. They have been as Sierra Leonean as the Temnes and Mendes and there is no Sierra Leonean in living memory who did not hear of the ubiquitous Fullahs. They could be found in all parts of the country even in the deep south with their little shops. They are still providing menial tasks almost exclusively like shoe shine boys as well as massive business enterprises including pharmacies and transport. Fullahs do not only belong to the All Peoples Congress (APC). They are also prominent in the Sierra Leone Peoples Party (SLPP) notably the Timbo family.
The Hon. Chernor Bah (may his tribe increase) is a philanthropist in his own right. He can be singled out as the only parliamentarian in the Western Area who could donate upwards of Le53million to his constituents for development at a time when other parliamentarians grumble that their Le62 million for constituency development is not enough. I don't know what the Koran says but the Bible states in Galatians 6:7 "Don't be deceived; God is not mocked for whatever a man sows that he will also reap. Chernor is reaping what he has been sowing and now for his good deeds he is being catapulted by God to higher heights
Upward mobility
The two previous Vice Presidents before Chernor have not had happy endings but it is known that the exception proves the rule. And talking about Vice Presidencies the Vice Presidency of Albert Demby did not end well while Solomon, Berewa almost clinched the presidency. With tenacity Chernor Bah may land the Presidency of this country dei gratia (by the grace of God).
_______________________________________
Hon. Chernor Bah: APC's Golden Boy
The Deputy Speaker of Parliament in the Republic of Sierra Leone, Hon. Chernor Bah (the MP representing Constituency 110 in the Western Area) was recently named by ECOMEDIA Group as one of the most influential Sierra Leoneans in 2016. "I was not surprised after hearing the news because Chericoco deserves such an enviable award", noted a member of the APC Party.
The Deputy Speaker of Parliament haS been complementing the Agenda for Change and Agenda for Prosperity of His Excellency the President, Dr. Ernest BaiKoroma moderately and patriotically without any iota of propaganda.
The impact this young Politician has been making in the lives of most Sierra Leoneans has been unprecedented to an extent that he is even admired by some members of the main opposition Sierra Leone Peoples Party in Parliament.
In fact, it is on record in 2012 that SLPP MPs in Parliament overwhelmingly supported the nomination of Hon. Chericoco to serve as Deputy Speaker of Parliament following the death of the late Hon. Chukuma Johnson. The SLPP MPs described Chericoco as "a man of nationalistic character" whom they had no doubt is competent to serve as the Deputy Speaker of the House of Parliament.
Honourable Chernor Bah popularly known as Chericoco is a household name in Sierra Leone today not because of his achievements in politics, but also because he has over the years manifested patriotism in almost all sectors of society ranging from Education, Health, Infrastructure and Sports.
EDUCATION
In terms of Education, it is amazing for our readers to know that since Hon. Chernor Bah became a Member of Parliament in 2007, education has been one of his priorities thus complementing the work of President Koroma.
Hundreds of vulnerable young people (both present and past students) that cut across all tribes in Sierra Leone's tertiary institutions such as Fourah Bay College, Milton Margai, the Institute of Public Administration and Management (IPAM) have benefited from financial support given by to them Chericoco which has not been reported by the press.
In December 2016, one hundred and fifty pupils of Constituency 110 (the Constituency of the Hon. Deputy Speaker) benefited from the 7th annual Chericoco scholarships package, which include school bags, school materials and a token of two hundred thousand Leones each. The process of selection was reportedly done by community stakeholders who presented the names of those that were doing well in schools in the Constituency.
INFRASTRUCTURE
Infrastructure is one of the major priorities of the Koroma administration and Hon. Chericoco has done very well in alleviating the needs of his constituents since he was elected Member of Parliament in 2007.
Residents of Constituency 110 told this medium that Hon. Bah has helped them greatly in constructing their roads, water wells and bridges since they elected him MP in 2007. They described him as a man chosen by God to redeem their Constituency.
HEALTH       
In the area of Health, the Honourable Deputy Speaker of Parliament has also been supporting his constituents.
In December 2016, he made a surprise visit at the Wilberforce Hospital popularly known as 34 Hospital and donated Christmas gifts worth millions of Leones in cash to patients admitted to the hospital.
SPORTS
In the area of sports, Chericoco pioneered the Ernest Bai Koroma Trophy in 2009.
For the past seven years, the EBK Trophy which is always held in December in Makeni, the home town of President Koroma has been remarkable.
In fact many people believe that the EBK Tournament contributed greatly in enhancing Koroma's re-election in 2012 as it was crystal clear that the incumbent President campaigned with football which helped in galvanizing youths across the country to vote for the APC overwhelmingly at that election.
It is therefore safe to state that Hon. Chernor Bah is indeed a role model and one of the very few young and dynamic Politicians worth emulating and no doubt is a gem for the ruling APC Party whom some political analysts have described as "the golden boy of the APC" and if utilized strategically in the forthcoming Presidential elections in Sierra Leone would go a long way to give the party another overwhelming victory in 2018.
CULLED FROM THE GLOBAL TIMES NEWSPAPER