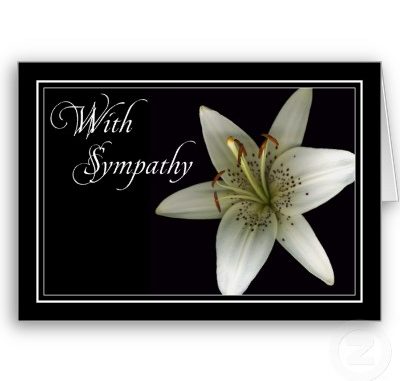 Inna Illahi wa Inna illahi Rajoun. Members of the Sierra Leone community in New Jersey and beyond, it deeply saddens us to inform you that our dear sister,mother and friend Haja Sally Iyatunde Savage, wife of Imam Alhagi Abdulai Karim Savage passed away this Saturday January 18th 2014. May Allah subuhana wa ta Allah grant her the best of the hereafter.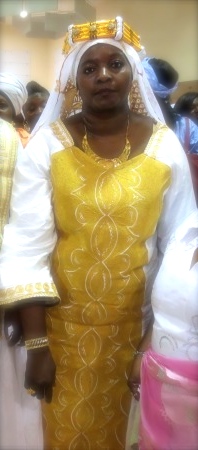 Quranic recitation was conducted on Sunday Jan 19th at the Jamatul Haaq masjid located at 385 Lewis street in Somerset New Jersey .Members wishing to express their heartfelt condolences could do so by calling the husband at 732 322 5221.Also courtesy call could be made at the residence 67 Michelle Avenue Piscataway NJ08854.Other family members could be reached at 7322 207 6978(Tejan Rahman) and 732 470 2330(Rahim).
On Sunday Jan 26 at 9am Funeral service will commence at the Anderson Funeral home 201 Sanford Street, New Brunswick NJ08901.
The congregation will proceed to Route 1 masjid (Islamic society of Central Jersey) 4145 US1 Highway NJ 08852 for prayers and interment at 2 Canover Road cemetery, Millstone NJ07726 off Route 33.
After the burial service short wais (repast) will take place at the Ukrainian Hall Somerset 135 Davidson avenue NJ08873 New Jersey .Individuals could obtain directions from locations addresses to reach the respective places.
The late Haja Sally Savage nee Rahman hails from a distinguished ancestral lineage of fourahbayans.She was born into a very rich heritage which could be strongly justified culturally, religiously and from a secular standpoint. With this background the late Haja Sally truly assimilated these cherished values and depicted these in so many ways during her 53 plus years Allah gave her to dwell with us. She had a very impressive educational achievement which started in Freetown (Methodist Girls High School) and completed at tertiary level here in the US. Precisely, Middlesex county college and Kean University, there she graduated with an accounting degree. Most impressive was her interpersonal behavior with acquaintances, friends and family members. Her charismatic composure was easily seen by the way she related to all and was ready to assist when the opportunity arises.
A close look at her family speaks volume. With help from her loving husband,dear Mum Haja Balkisu Rahman and siblings,Abdul Salam Rahman, Tejan Rahman,Lambratu,Husai and Rahim, imbibed a lot of values to her two sons Omar and Alhaji.Her selfless support to her husband family member starting from brothers and sisters in law, cousins, triggers a very long list.
Members of our Fourahbayan Community and the community at large, to eulogize about the late Haja Sally I Savage will not only take time but making it very comprehensive will be a daunting task. Suffice to say praise be to God Almighty, her life spent on earth was quite fulfilled.
Indeed one of our own has departed and we will truly miss you, however a model you are to many. May we learn from your compassion and selfless work and may God Almighty grant fortitude and understanding to all your loved ones especially your Mum, siblings, sons and dear Husband. Ameen
Additional direction
From Brooklyn and Queens Take Verrazano Bridge to Staten Island Expressway. Expressway to the Outer Bridge Route 440. Go across Outer Bridge and follow Interstate 287 West to the New Jersey Turnpike. Take the New Jersey Turnpike South to Exit 8. Get off at Exit 8 and proceed on Route 33 East towards Freehold. Go to Conover Road and make right turn. Proceed to Cemetery which is on the right hand side of the road.
From Staten Island Follow the directions above starting with getting on the Staten Island Expressway.
From Manhattan and the Bronx Take the George Washington Bridge or Holland/Lincoln Tunnel to the New Jersey Turnpike. Get off at Exit 8. Then proceed on Route 33 East towards Freehold. Go to Conover Road and make a right turn. Proceed to cemetery which is on right hand side of the road.