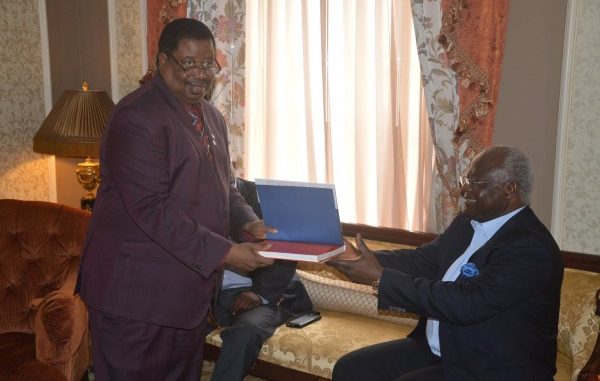 Today is the birthday of the greatest boss anyone can have–the sovereign President of the Republic of Sierra Leone, Dr. Ernest Bai Koroma.
You have been a profound inspiration and impeccable model to us. You stand by your word and that is one of the things we love about you. In your campaign for the presidency in 2005 -2007, you assured us, your foot-soldiers that if you are elected , you will change the face of our nation positively and transform our country beyond our dreams.
When we look at all your socio-economic and political developments which surpass what other presidents have ever done for our country, we feel very proud of you and thank God for the privilege of being part of your team.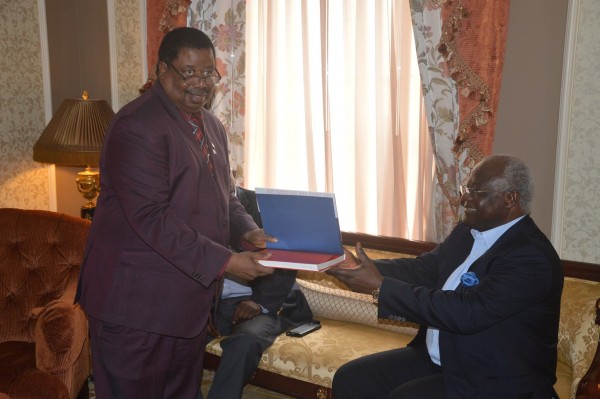 ME AND MY BOSS AT WASHINGTON DC IN MARCH
The road has not been smooth. indeed , the paths of leadership are strewn with many challenges and you have had your fair share of them, but when we see the remarkable combative abilities you use to rally the troops and confront these challenges, your relentless, never-say – die spirit and your continued confidence and optimism , we , your subjects, cannot help but continue to place our confidence in you. We know our country is in good hands.
You love our nation to a fault and you brave hazardous weather to travel by air and sea to help bring more socio- economic and political developments to our country.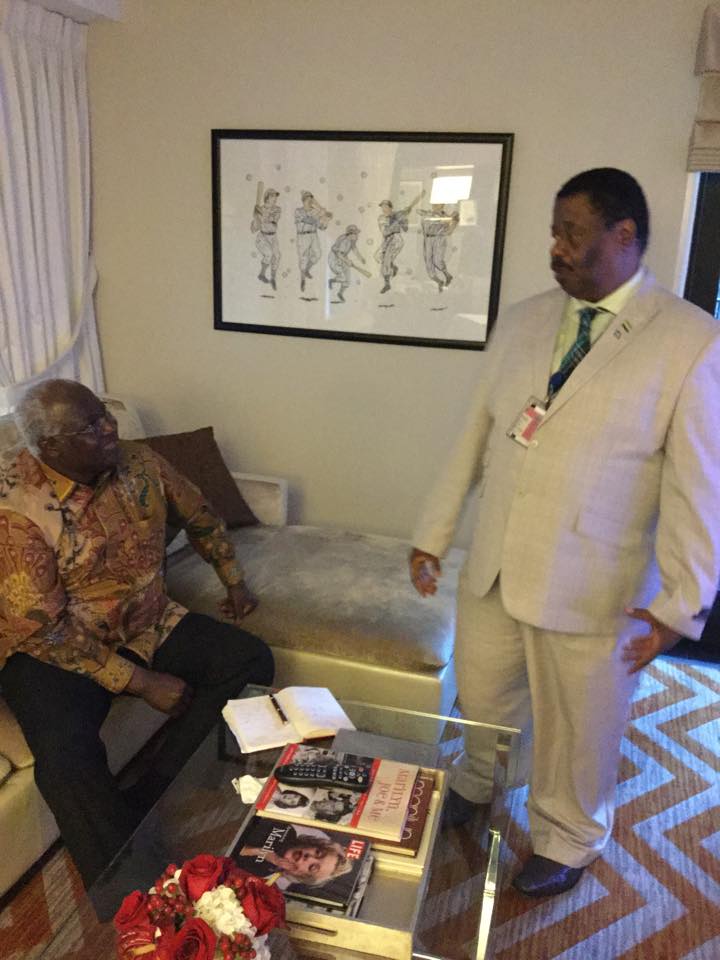 ME AND MY BOSS IN NEW YORK THIS WEEK
You are very tolerant with your detractors. You bear them no ill-will and this has been manifest by the fact that you have never sent a journalist or politician or activist to jail for their views. Your respect for the fundamental rights of our people is spotless.
People wonder why your subjects are so excited over you and your government. Who would not ? You are the only President of our country who has not shed human blood . You will not hurt a fly and you will help a lame dog over the stile.
At an interpersonal level, you are not only the President of our Republic. You are also a brother, uncle, father and grandfather to the people that God has placed under your control.
We love and respect you because you have not deviated from your promise to our nation .
As you celebrate your birthday today, I wish you all the best of God's continued blessings on behalf of myself, my family and the Board of the Cocorioko Newspaper Limited. May God continue to shower you and your family with blessings, protection, guidance and wisdom. May God return to you hundredfold all your kindness to your subjects and foes alike. May you enjoy countless more birthdays and see more grandchildren.
You are a man of honor because you keep to your word, and we who work with you are proud.