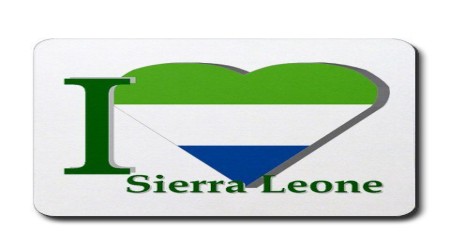 The COCORIOKO Newspaper Limited is extending Happy New Year greetings to all our readers and supporters and to all Sierra Leoneans living at home and abroad. We hope that God will pour out his abundant blessings on our beloved nation that will filter down to everybody .
We want to thank God for making 2012 a wholly successful year for this news outlet. We fought and won the 2012 elections in Sierra Leone . We also  won two more awards this year in our long string of honours from organizations that believe we are doing a great job for our nation  and we were inducted into the SIERRA LEONE HALL OF FAME by no less an organization than one of Sierra Leone's most productive  entities –The Save Sierra Leone Foundation. We are once again thankful to God for these awards and we pray that God will continue to guide us in our quest to help promote and rebrand our beloved nation.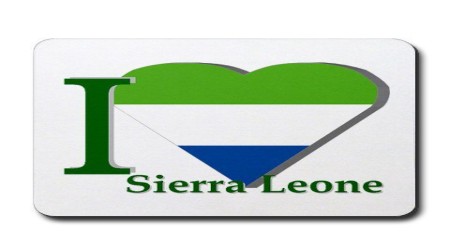 The watershed elections are over ; all the acrimony during the heated electioneering campaign are over. The Sierra Leonean people have spoken. They have re-elected President Ernest Bai Koroma to another five years of governance during which time President Koroma and Government will pursue his much -celebrated Agenda For Prosperity ,which will no doubt continue to make Sierra Leone one of the most progressive nations in Africa .
With the elections over , the party of our choice having won and with five long and solid years of governance ahead, COCORIOKO  will be shifting focus this time. We are going to concentrate solely on DEVELOPMENT JOURNALISM and REBRANDING THE NATION IN EARNEST this term  .  We will not waste our precious and valuable time on  Maada Bio and the opposition Sierra Leone People's Party ( SLPP ) as they are non-factors in our radar after November 17 , except in cases where it would be necessary to set straight  propaganda and divisive articles against the Government and people of our country . The time for pandering to the extreme politics and Poison Journalism in our nation  are over. We are in governance now. Now, our main thrust will be on nation-building ,  national development and rebranding  of Sierra Leone . This is what our people are craving for now.
Through Development Journalism, we will look at socio-economic and political conditions in our nation and efforts being made to develop them.
We will also strive to empower Sierra Leoneans,  public officials and government ministries , public corporations and agencies as well as private sector individuals and institutions which are making a difference in Sierra Leone. Since our articles are reproduced in Sierra Leone newspapers, it is a national endeavour that will evoke far-reaching benefits locally and internationally. We are going to highlight human development, economic development, infrastructural development, agricultural development, cultural development and how Sierra Leone is  faring with the Millennium Developoment Goals ( MDGs ).  We will look at how our ambassadors and diplomats abroad are helping to redefine and reshape our national respect and national identity.
With so much on our plate , not to mention continuing to propagate the achievements of our development-oriented Head of State, His Excellency President Ernest Bai Koroma, we will definitely have no time for negativity .Already, many of our journalism and diplomatic colleagues have praised the Publisher and other journalists working with this newspaper for tactfully, professionally and responsibly refusing temptations and baits from negativists to engage in Gutter and unprogressive Journalism. We want to assure all our readers and colleagues that we will continue to blaze the trail to progressive and productive Journalism, the brand of journalism that has earned us 6 awards in only four years. As a news outlet in governance, so much is expected of us and thus  we have no more time for personal fights and tirades, which everybody that has known COCORIOKO  since its establishment know we are duly capable of  delivering  with ruthless and deadly relish , but as the Apostle Paul intimated in I Corinthians 13: 11 , there comes a time when we outgrow these things.
I CORINTHIANS 13 : 11 ( From the New International Version )
"When I was a child, I talked like a child, I thought like a child, I reasoned like a child. When I became a man, I put childish ways behind me. "
From feed backs we are receiving from all circles , we carry a heavy burden of high expectations from people and we must live up to their expectations as COCORIOKO is no longer only a newspaper but an institution in its own right. When people have high expectations from you, you must live up to them.
We have achieved the laurels we wanted to achieve and we have nothing more to prove to people.
Others who know our worth in society will talk for us, but as for us, it is time to deliver DEVELOPMENT JOURNALISM in the manner that Cocorioko knows best . We assure our readers and supporters that we will make an indelible impression in their minds with our paradigm shift.
Since cultural development will now form part of our emphasis, we call on Sierra Leoneans to send to us reports and photos of their social functions like marriages, engagements, outdooring, baptisms and christening  of children, memorials and church functions.
We congratulate President Koroma and the All People's Congress ( APC )  for winning the November 17 elections and pray God's light and guidance on the administration.
May God bless our nation.