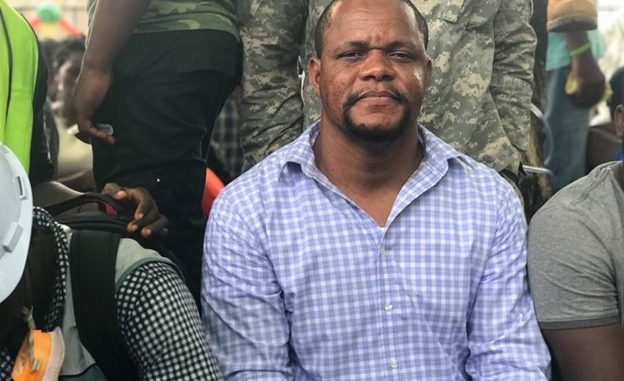 Henry Costa, the famed Liberian civil rights leader and radio broadcaster , who is wanted in Liberia after leading demonstrations against the government of President George Weah, today left the shores of Sierra Leone where he had been in detention for the past few days after attempting to use the Sierra Leone airport to flee to the United States.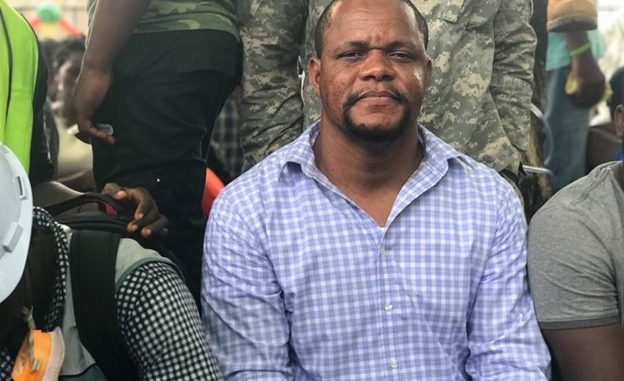 The much-celebrated Liberian civil rights activist and leader of the Council of Patriots ( COP ) successfully led demonstrations against the Weah government on January 6 this year, but apparently got into trouble with the government over a laissez-passer he had used to enter Liberia from Ghana, which the Liberian immigration authorities said was forged. He was invited three times to the immigration headquarters for questioning but suspecting that it was a ploy to have him arrested and detained or even harmed, Costa fled to Sierra Leone to try to escape to the U.S. The Liberian Immigration Services wanted him back, but Costa said he feared that he would be hurt if he went back, though the Press Secretary to President Weah in a press release denied his life was in danger.
The Government of Sierra Leone  detained him but refused to extradite Henry Costa to Liberia on humanitarian grounds after the leader of Liberia's Council of Patriots ( COP ) pleaded that he feared for his life if he was returned to Liberia. Talking to the BBC on a matter that quickly became inflammatory on both sides of the two sister countries,  with civil rights groups in Sierra Leone warning the government not to extradite Costa and the Liberia Immigration authorities asking for his return, Sierra Leone's Information Minister, Mr. Mohamed Swaray, told the BBC  that his government would not hand over Costa.
"We just want to ensure that we fulfill his rights, he himself can attest to that, he's been very well treated, and we cannot take dictation from any other government, we are a democracy", the minister assured on the BBC. He said that Sierra Leone is a democratic country and that  "Henry is not in detention, he is enjoying the full human rights, we are a sovereign democracy, we don't take instructions from other people. I can assure you that Henry's human rights and basic freedoms will be respected. In fact, he posted something on Facebook that he's being well-treated, he's not been coerced, he's very well protected even though he's in confinement. So, as a government we are doing everything humanly possible to ensure that we don't interfere with his basic rights and fundamental freedoms."
This morning, there was breaking news from Sierra Leone that Henry Costa had left the country for the U.S. on board an Air Maroc flight, effectively ending the drama on the Sierra Leone side.