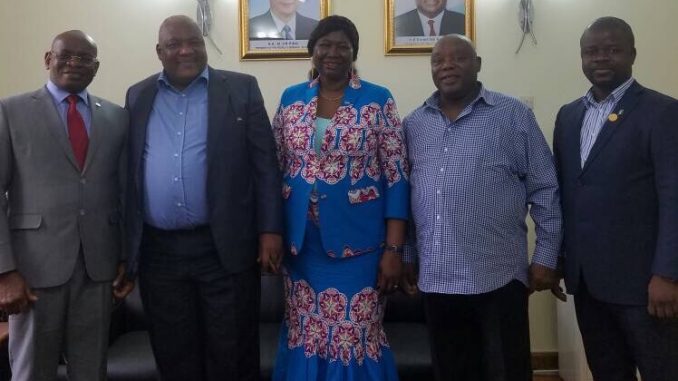 A delegation of three, amongst them, Mr. Raymond Moshe Roberts, Board Chairman of the National Mineral Agency (NMA) and head of delegation, and Hon. Buya Kamara, a Board Director of Shandong Steel Company, who also doubles as APC's Regional Chairman, North, on Tuesday, 1st August, 2017, arrived in China on the invitation of Shandong Steel Company.
The third, Mr. Francis Gbondo, Board Director of NMA is slated to arrive in the early hours of Thursday, August 3rd, 2017.
Shandong Iron and Steel Group Co. Ltd is a Chinese state-owned enterprise, established in March, 2008 with its Jinan based Iron & Steel Company Ltd engaging in the smelting, processing and sale of steel products.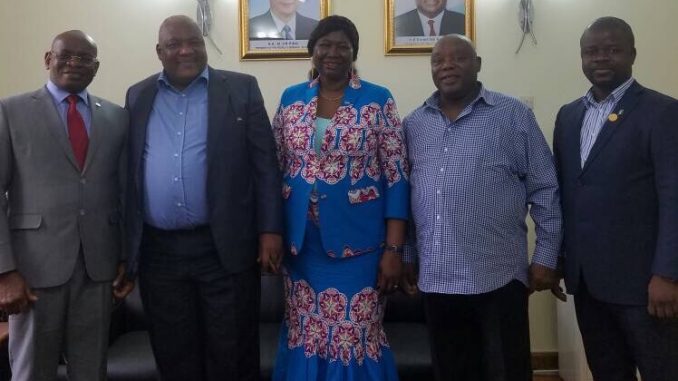 It acquired in 2015, African Minerals Ltd's 75 per cent stake in the Tonkolili Iron Ore mine, eventually giving it 100 percent ownership of the equity of Tonkolili Iron Ore (SL) Limited.
The visit, according to Mr. Roberts was to avail them with the opportunity to visit the operation sites of the company in China. He was hopeful discussions with the company's leadership will look at how their operations in Sierra Leone will continue to contribute positively to the country saying "the wealth must also be seen in the people."
With huge investment in Sierra Leone, for him, Hon Buya Kamara looks forward to encouraging the company "to do more for our people."
Chargé d'Affaires, Her Excellency Kumba Alice Momoh whilst welcoming them emphasized the need to engage the company to work towards adding value to the product by processing the raw ore in Sierra Leone even if as a long term plan.
This, she said, will help in job creation and in ensuring strong economic returns. Sierra Leone, she said, is in a post ebola era and as such, resources are needed to address the enormous challenges left by the outbreak.
In the next few days, the visiting team is expected to tour the company's Iron/Steel Processing Plant in  Shandong Province, amongst other places to be visited.
John Baimba Sesay
Information Attaché
Sierra Leone Embassy
People's Republic of China