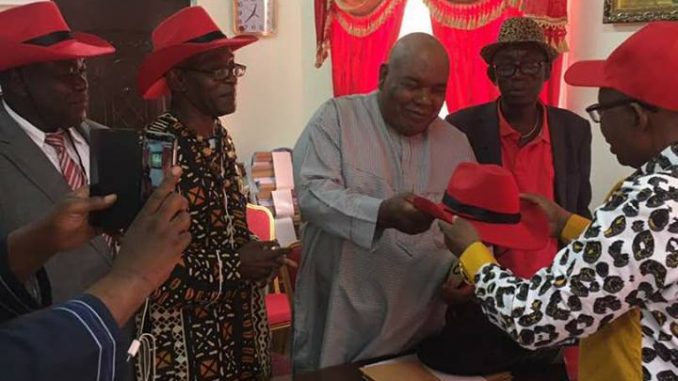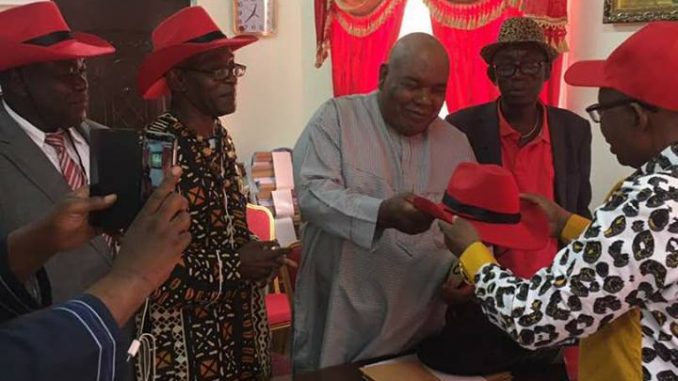 With effective 6th January, Hon. Dr. B.M.  Kamanda returned his SLPP membership card in order to join the ruling ALL PEOPLES CONGRESS PARTY (APC)
He was today, welcomed by the NATIONAL SECRETARY GENERAL, Amb Osman Foday Yansaneh at the APC HQ, Old Railway Line on behalf of the Chairman and Leader, H.E. Dr Ernest Bai Koroma.
Amb. YANSANEH emphasized that supporters of the SLPP should allow completion of other roads that the APC have started across the country and ensure a continuity of the President's legacy, by voting Dr. SAMURA KAMARA as President this Election.