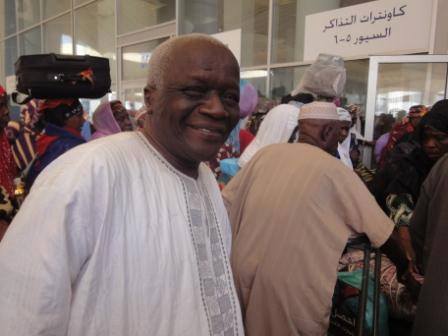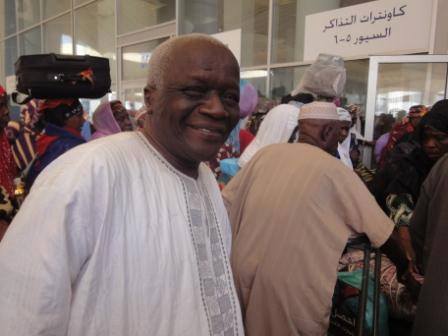 Hon. Alhaji Mohamed Soufian Kargbo (in photo) was an unassuming, cool and calculated member of Parliament. When he came to Saudi in 2011, he was Deputy Parliamentary Leader. He also served as Minister of Agriculture under the Joseph Saidu Momoh led APC – Government . The news of his death reached me this morning, but cause of death is not known.
Anyway, in 2011, he performed the fifth pillar of Islam, Hajj. He spoke to me on his Hajj experience shortly before he left the Hajj Terminal of the King Abdul Aziz Int. Airport, Jeddah. This is what he said: "I will never forget the experience for the rest of my life. My impressions about the whole Hajj exercises from Mecca to Mina, Arafat to Muzdalifa and to Mecca again, are a vivid reminder of the truth about what Islam stands for."
"It is very consoling, motivating and convincing about the certainty of the existence of the hereafter – that's after death. If man sincerely worships his Creator as taught by His Prophets, he will surely receive salvation," that were his exact last words to me before he boarded the flight and that was the last time I saw him. Indeed, very touching words. May his soul rest in perfect peace !!
WRITTEN BY ALHAJI JALLOH