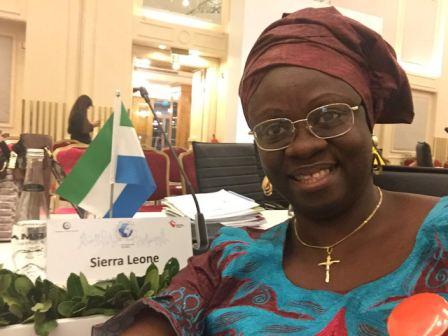 I am currently in Niamey in Republic of Niger but my attention has been drawn to a publication in Freetown by the SALONE TIMES newspaper this morning and in which my photograph is placed alongside eight (8) other distinguished APC comrades whom the newspaper says are vying for the position of Vice President in the next APC led Government.
I want to make it categorically clear that I have no such intention.
23 years ago, in June 1994, after I became the first ever Sierra Leone woman in History to be elected as President of a University Students Union Government, I expressed an intention to be President of Sierra Leone one day. Since then, I have repeatedly stated that is an ambition of mine; to be President of Sierra Leone.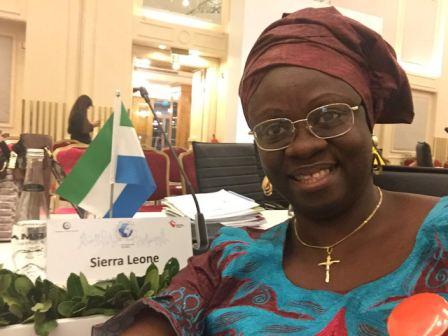 Throughout this past 23 years of repeatedly stating my ambition to be President, I have never expressed an intention to be a Vice-President. It is not going to ever be under consideration by me. I am not contemplating to be Vice President in 2018 or any time in the future. Office of the Vice President is not a position that I have any interest in.
‼ *And for the records, I am not even remotely thinking of running for President in 2018*
I am a Cabinet Minister who is currently *very well focused* on my sacred duties of serving the Social Welfare, Gender and Children needs in Sierra Leone as entrusted to me by His Excellency the President Dr. Ernest Bai Koroma.
Accompanying 3 photos show me here in Niger with President of ECOWAS Commission; with First Lady of Senegal; and seated with a cross-section of the galaxy of First Ladies of West African nations who thronged into Niamey. You may freely re-share the photos along with this update. I will later today release another update about a major child-protection success which Sierra Leone has scored here in Niamey during discussions at which our First Lady graciously permitted me to represent her at the ECOWAS annual First Ladies meeting.
Signed……………
*Hon. Dr. Sylvia Olayinka Blyden*
Sierra Leone Minister of Social Welfare, Gender and Children's Affairs.
6th October 2017.
Niamey, Republic of Niger.