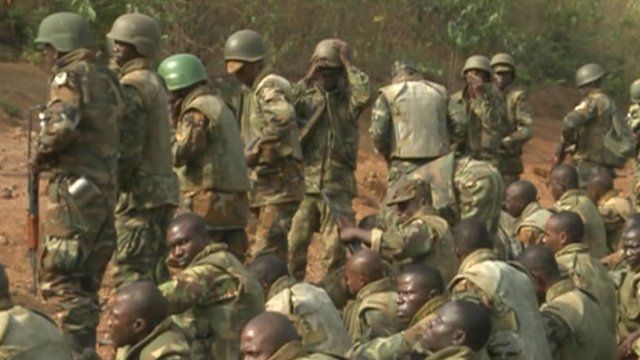 By Ranger
The DTO, Eastern Police Station has officially complained to his superiors at Sierra Leone Police (SLP) Headquarters that on Tuesday 13th November, 2018, at about 07:00 hours a driver in control of a private Jeep dressed in mufti coming from Fourah Bay Road heading towards the West was stopped by Sgt 9022 Peter Scott for using the wrong route and advised the driver to go round the Clock Tower but refused.
According to the DTO, Sgt Scott stood firm and told the driver that he is obstructing other vehicles that are going in the opposite direction. The driver insisted that he is going nowhere.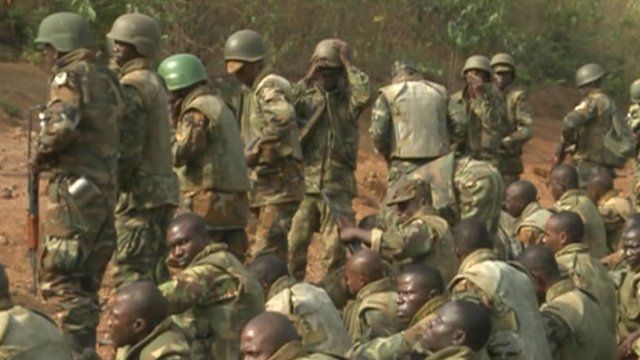 An argument ensued and personnel on board a mini bus Reg. No. 70 SL 91 that was parked at Kissy Road descended from the said bus and one of the military personnel hit the mouth of Sgt. Scott with his fist.
Sgt 8398 Morlai A. Bangura came to the scene to calm the situation but ended up becoming a victim of beating, the DTO complained.
He went on to state that military personnel on board six military trucks with Reg. No. 14 SL 60, 14 SL 54, 14 SL 59, 14 SL 49, 13 SL 85,and 14 SL 61 that were passing stopped and descended from their trucks and rushed to the station attacking police personnel on the ground.
In the fracas two other police personnel PCS 15228 Alimamy Sesay and 17933 Mustapha Charles were beaten up. One Major Bah and Capt.Swarray were among the attackers, according to the DTO. He added however that with the help of the Military Police 'we were able to calm down the situation.'
The DTO further reported that the media team from Police Headquarters and Special Investigation Branch from the military headed by Capt. Silvanus Sheriff came to the station and held talks with the LUC. The police personnel that were beaten have made formal report and medical request forms issued to them.
The matter is under investigation at the CID, Eastern Police Station branch.
Meanwhile, Capt Silvanus Sheriff promised to cooperate with the investigation.
However, details about this issue from RSLAF authorities were not delivered by the PRO unit of the RSLAF, but we shall keep on trying.