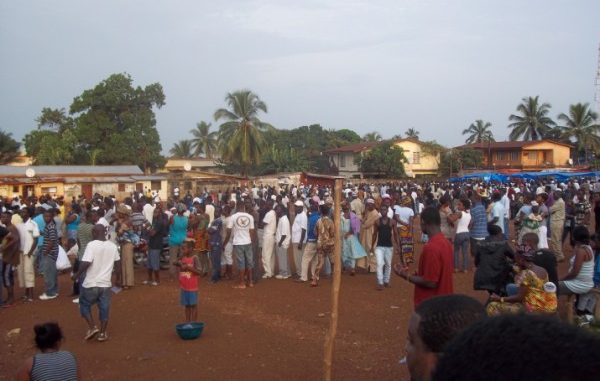 We begin bringing you reports from our men on the ground. This report by Daniel M'Bompa Turay was to have been sent yesterday but the internet in Freetown was erratic.  We will bring you reports from our men on the ground as we receive them.
______________________________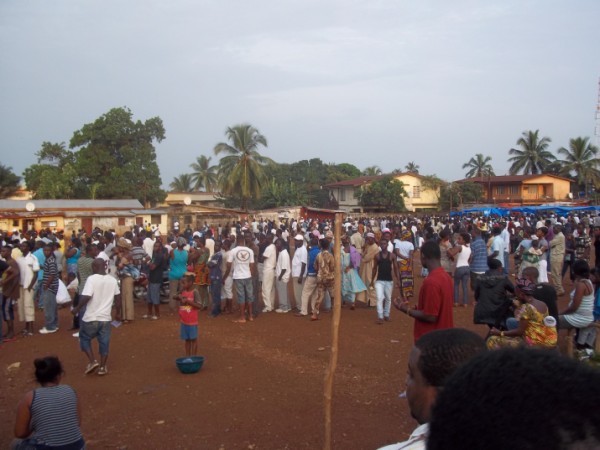 VOTER TURN OUT WAS GOOD IN YESTERDAY'S ELECTIONS
Overlooking  the steeply  and mountainous Juba Hill stretching
through  the vast flat land of Lumley to the hilly side of Spur Road ,
I saw hundreds of thousand of Sierra Leoneans thronging   every street
and corner  to cast their votes.  Presidential, parliamentary,
mayoral, chairmanship and councillors elections will conclude today
each voter  voting  either four or five times depending on demographic
dynamics. Turn-out has been huge seemed very high. People are
increasingly becoming interested in their governance system. This
cannot be unconnected with the mass voter education campaign
undertaken by political parties and other persons.
ONE OF THE BUSES PROVIDED BY THE RTC FOR TRANSPORTING VOTERS TO POLLING STATIONS
The atmosphere has been peaceful with no incidence of violence
reported. Security personnel  are  smartly dressed and look vigilant
in executing their constitutional responsibility – that is, ensuring a
peaceful and violent free election .
Voting centres were crowded with NEC officials, polling agents,
observers (international and domestic) and journalist reporting for
various media houses and networks.  Polling Staff arrived around 5:00
AM and quickly fixed up their instruments and tools. Voting started at
exactly 7:00 AM at the Grass field community centre in Lumley.
A 56 years old woman, Seray Mansaray explained how she arrived at the
Grassfield Lumley polling centre as early as 3:00. She prayed her
early morning prayers  in an open place in the field.
Musa Suma, a first time voter boasted that President Koroma's
impressive developmental pursuits coupled with untainted human rights
and press freedom track records have catapulted   him way ahead of the
other presidential candidates.
Retired civil servant, 73 years old, James Davies noted that he has
witnessed every post-colonial government in the country and reckoned
that President Koroma's development strides are unprecedented. He
appealed to voters to give the President   another opportunity to
complete the good work, he has started.