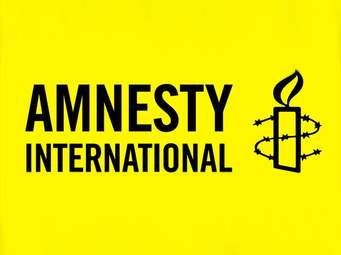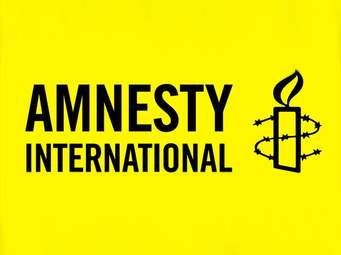 AMNESTY INTERNATIONAL
MEDIA DIARY NOTE
4 November 2015
Human rights in Africa: Key moments at the ACHPR summit

Spokespeople and General Statement available
Amnesty International will make key recommendations on the human rights situation in more than a dozen African countries at the 57th session of the African Commission for Human and Peoples' Rights from 4 to 18 November.
The organization will highlight four main issues: violations and abuses of human rights committed both by government forces and armed groups in conflict situations; violations and abuses committed in the context of elections and political crises; and crackdowns on freedoms of expression, association, and assembly; and, looking forward to 2016 as the "African Year of Human Rights with particular focus on the rights of Women", the urgent need to address pervasive gender inequality and harmful discrimination that has manifested in violations of women and girls' human rights across the continent.
Amnesty International will make recommendations on the human rights situation in Burundi, DRC, Angola, CAR, Sudan, South Sudan, Guinea and Egypt. The organization will also offer analysis of the periodic reviews submitted by Burkina Faso, Kenya, Sierra Leone and Algeria. These periodic reviews are produced by states outlining progress on and implementation of and compliance with their human rights obligations under the African Charter on Human and Peoples' Rights. Amnesty International has submitted a shadow report in respect of the Sierra Leone report.
The organisation will deliver a General Statement on the Human Rights Situation in Africa on 5 November. Copy of Statement attached EMBARGOED UNTIL 5pm GMT, 5 November.
To speak to Amnesty International experts about any of the issues below, please contact the International Secretariat press offices:
Johannesburg – Robert.Shivambu@amnesty.org
Tel: +27 (0) 11 283 6000 / Mobile: +27 (0) 83 437 5732
Dakar – sadibou.marong@amnesty.org
Tel: +221 33 869 30 03
Mob: 221 77 658 62 27
Nairobi – Mildred.Ngesa@amensty.org
+254 (0) 20 4283020
3 November 2015
Amnesty International Round Table on transitional justice in South Sudan
Amnesty International is calling for the African Commission to support the implementation of the transitional justice mechanisms in the August Peace agreement. As a first step, the African Commission should reiterate its 2014 resolution on human rights situation in South Sudan and call for its implementation. In that resolution, the African Commission called on the government of South Sudan to ratify and domesticate the African Charter on Human and Peoples' Rights.
4 – 7 November – Review of human rights situation in Africa
What is expected? The human rights situations in Angola and Burundi are likely to feature prominently in the oral statements of civil society organizations (CSOs). The recent attempt by the Kenyan NGO Coordination Board to deregister the Kenya Human Rights Commission, a leading human rights NGO in Kenya, is likely to receive considerable attention. It is likely also that a number of CSOs are going to call on the African Commission to defend its independence in light of the directive by the African Union Executive Council asking the African Commission to withdraw observer status it granted to the Coalition of African Lesbians (CAL), a South African-based CSO. Other country situations that may feature prominently include those in Sudan and South Sudan.
Angola: 15 local activists are currently detained solely for exercising their rights to freedom of expression. They were arrested in connection with a meeting they held to discuss governance issues in the country's capital Luanda on 20 June 2015. One of the activists, Luaty Beirão, was on hunger strike for 36 days since 20 September to protest against his and his fellow activist's illegal detention.
Amnesty International is calling for the immediate and unconditional release of Luaty Beirão, and the 14 other Angolan activists.
Burundi: The period leading up to the July 2015 elections in Burundi was characterised by violence and repression of protests through disproportionate and lethal force. The United Nations reported on 23 October that at least 198 people had been killed since April. No security officers have been prosecuted. Amnesty International has documented the use of torture by the Burundi National Police and the National Intelligence Services in detention against people involved or suspected of being involved in the protest in order to extract forced confessions and to silence dissent. Since a failed coup in May 2015 there has been a crackdown on independent media resulting in the closure of four radio stations. Numerous human rights defenders and journalists have fled the country after threats.
Amnesty International is calling on the Burundian authorities to initiate prompt, impartial and independent investigations into excessive use of force and use of torture by its security forces.
Sudan: Over the past four years in South Kordofan and Blue Nile, and over many years in Darfur, the Sudanese government has engaged in indiscriminate and targeted aerial bombardment of civilian areas. Amnesty International has concluded that these attacks on civilians, together with denying access to humanitarian assistance, amount to war crimes.
Central African Republic (CAR) – With a violence continuing, Amnesty International is calling on transitional authorities and international community must do more to protect civilians and ensure accountability for crimes under international law.
Democratic Republic of Congo (DRC) – Amnesty International is calling for more to be done to protect rights to freedom of expression, association and peaceful assembly which are increasingly under fire. There has been a pattern of arbitrary arrests, prolonged incommunicado detention by the National Intelligence Agency and trials based on trumped-up charges.
Guinea – Amnesty International is calling for the strengthening of the legislative framework on the use of force and public assemblies following deaths of protesters shot by police during demonstrations.
Egypt – Amnesty International is calling for an end to the sweeping crackdowns targeting political opponents and critics.
8-10 November: Review of State Party reports
Algeria: Amnesty International is calling on the African Commission to urge the Algerian authorities to put an end to the crackdown on peaceful protests as well as to arbitrary arrests and judicial harassment against all those exercising their right to peaceful assembly. They must ensure that any restrictions imposed on the right of peaceful assembly and association are compatible with international human rights standards.
In Algeria, peaceful demonstrations are routinely forcibly dispersed by security forces across the country and protesters are often arrested. In June 2015, the police forcibly dispersed a peaceful protest by members of SOS Disparus, a group campaigning on behalf of victims of enforced disappearance during the internal armed conflict of the 1990s. Algerian law still requires prior authorization to hold public gatherings and assemblies. In the capital Algiers, there has been an outright ban on public protests.
Burkina Faso: Amnesty International is calling on the African Commission to urge Burkinabe authorities to conduct investigations into excessive use of force by security forces, and the use of torture in prisons and police stations. We are also calling for an end to pervasive impunity for those responsible for human rights abuses.
Kenya: Amnesty International is calling for an end to harassment of NGOs working on human rights and rule of law; investigations into the 2008 post-election violence and reparations for the victims; and for Kenya to ensure that its counter-terrorism measures comply with its international human rights obligations/ an end to forced evictions in the name of development.
Sierra Leone: Amnesty International is calling on the African Commission to call on Sierra Leone government to initiate full independent investigations into crimes committed during 11 years of armed conflict in Sierra Leone. Thousands suspected of committing crimes during the conflict which ended in 2002 have still not been investigated.
Maternal health and women's rights continue to be areas of concern. In April 2015, in the midst of the Ebola crisis, the government banned 'visibly pregnant' girls from attending exams. Amnesty International's report on exclusion of pregnant girls from school will be published on 6 November.
EDITOR'S NOTE : THE PROBLEM OF PREGNANT GIRLS HAS BEEN RESOLVED WITH THE OPENING OF A SCHOOL FOR THEM IN SIERRA LEONE