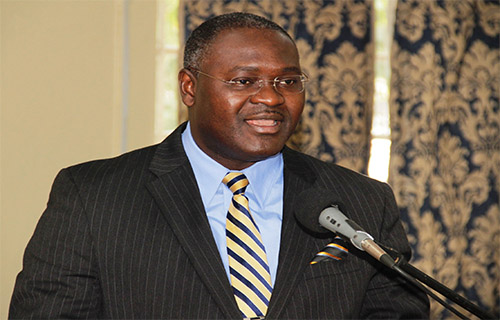 ANTI-CORRUPTION COMMISSION
CATHEDRAL HOUSE
3 GLOUCESTER STREET
FREETOWN
SIERRA LEONE, WEST AFRICA
TEL: 232-22 221468
FAX: 232-22 221900
Date: 2nd July, 2014
PRESS RELEASE
IMPERSONATION OF ACC OFFICERS
The Anti-Corruption Commission (ACC) wishes to draw the attention of the general public to the recent spate of impersonation of ACC officers by certain unscrupulous individuals. These impostors demand money from the unsuspecting public on the pretext that they will assist them in an on-going investigation and threaten to arrest them if they fail to comply.
Impersonation is an offence under the Anti-Corruption Act of 2008 as stipulated in section 76 which reads thus: 'any person who impersonates an officer of the Commission commits an offence and shall, on conviction be liable to a fine not less than three million Leones or to imprisonment for a term not less than six months or to both such fine and imprisonment'.
The general public is informed that no individual has the authority to demand money while in the conduct of his or her official duty on behalf of the ACC. The public is encouraged to report to the Commission any such occurrence on the following toll free lines: Africell: 077985985, 077986986; Airtel: 161; or report in person to the offices of the Commission at 3 Gloucester Street, Freetown; 45 Kissy Town, Bo; Maxwell Khobe Street, Kenema; Mena Hills, Makeni; and 25 Kanawa Street, Bungalow Section, Koidu.
The Commission remains firm to investigate and prosecute any individual suspected of committing the offence of impersonation and solicits the cooperation of the general public in the fight against corruption.
.………………………………………..
KOLONEH SANKOH (Ms)
ACTING DIRECTOR, PUBLIC EDUCATION AND OUTREACH